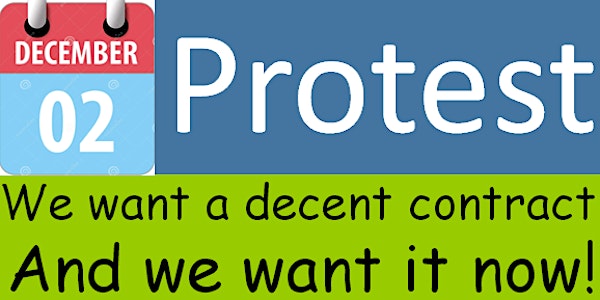 PROTEST - CDETB Adult Education Tutors for a public service contract.
Adult Education Tutors are fed up, we've waited long enough - tell the Government loud and clear, "A proper public service contract, now!"
When and where
Location
Department of Public Expenditure and Reform Upper Merrion Street D02 R583 Dublin 2 Ireland
About this event
After years at the WRC and no progress being made on moving Adult Education Tutors off hourly pay and onto a public service contract, the Labour Court told the Dept. of Education in March 2020 to make an offer to Adult Ed Tutors. In July of this year the Dept. promised an offer by the end of September. Now it's DPER's turn to drag its heels. Adult Ed Tutors are sick of all the broken promises, we're sick of having to sign on the dole for school breaks, we're sick of being the poor cousins of the education sector, tutors in every ETB are coming together to take matters into our own hands and force the government to act.
CDETB Adult Ed Tutors and their families and supporters are demonstrating outside the Department of Public Expenditure and Reform on Friday December 2nd between 1 and 2pm.
Come and join us to show your solidarity and support.
PLEASE SHARE THIS EVENT WITH ALL YOUR NETWORKS