Description


Create Your Roadmap For Success in Q4 2019

Full Day Business Planning & Goal Setting Workshop
In reality, failure to plan is a plan to fail and for many business owners, who are caught up in the day to day of their business, finding time to plan for your business can seem impossible and finding the time to reflect on what's working and what isn't can be extremely difficult. But what if you could step out of your business, one day every three months, and get laser-focused on what you need to do to grow your business? One day to plan for success is a small price to pay for what you can get ...
Here's how GrowthCLUB guarantees results in 90 days ...
GrowthCLUB is a once a quarter workshop that makes creating tactical plans for your business both educational and fun. With one day planning sessions every quarter along with monthly meetings to help you stay on course ... In GrowthCLUB, you are trained on strategies that will help you master your time, be clear on your priorities and equip you with the mindset and tools you need to achieve your goals. Here's how it works
With the guidance of our team of award winning Business Coaches, you will:
Complete a SWOT, Current Situation & Performance Analysis for your Business.
Establish specific revenue and profit goals for the next 90 days
Select the right sales & marketing strategies to achieve your goals, generate a consistent flow of leads, and deliver predictable cashflow and increased profits.
Develop practical systems to Save You Stress, Time, Energy and Money.
Create Key Performance Indicators to monitor and measure your success.
Leave with a comprehensive 90 day Business Growth Plan to action straight away in your Business.
By the end of the workshop you will have a ready to implement Business Plan, knowing where your priorities are to maximise performance! You will also leave with a renewed energy and enthusiasm to grow your business.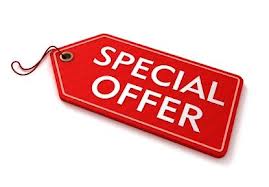 Designed for Business Owners and Leaders, you can avail of this Full Day Workshop valued at €295, at a discounted rate of €250 per person. Rate includes the full-day workshop, course materials, lunch and refreshments - Set Your Business Up To Win
Here's what our clients are saying about GrowthCLUB Quarterly Planning Days...

"Really enjoyed meeting the ActionCOACH team. My goal for today was to get refreshed and refocused and that has been achieved - looking forward to pushing the business onwards and upwards. Thanks for all your help". Kyles Catering

"For me the most important aspect about attending today is the opportunity to work 'on' the business for a day, to take stock of how my goals are progressing and to keep my progress on track". Carlingford Oyster Company
"Very informative, helpful, easy listening but intense and packed full of very useful ways to improve my business" TEE Fire Salefty Solutions
"Excellent day – very enjoyable. Made me really think about how little thought I put into my business planning. Very useful and through provoking exercises which really hit home with regards to how much I need to start at the beginning an look at the numbers before moving onto the rest". Glenmore Accommodation Ltd.
"Very informative. Hope to take away a lot of information and work with it. It's made me feel more motivated and focused on getting the important parts of the business on track. Great day, thanks". Add Print
To Hear About the Results Our Clients Achieve by working with ActionCOACH please watch our Client Testimonial Video: https://actioncoachireland.com/testimonial-video/
Double Your Focus - Double Your Results
Get Your Early Bird Ticket Now at only €250 euro, by registering now.