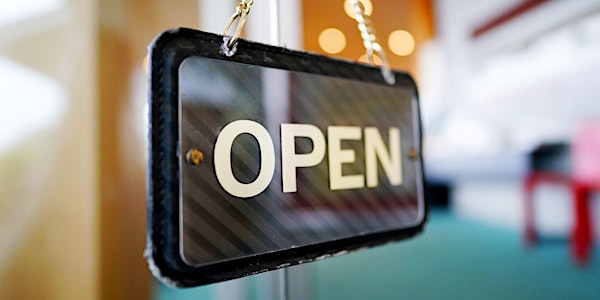 Re-opening The Voluntary Sector -SESSION 2
Join us to develop practical actions for your group or charity in how to return to community activity in a safe way.
About this event
THIS WEBINAR IS FOR VOLUNTEERS OR STAFF OF NON-PROFIT ORGANISATIONS ONLY
Community groups and charities are keen to get back to their much needed activities, but are rightly concerned as to how to do this in a way that maximises safety and minmises and risk of transmission of COVID-19
This second session will focus on the following
1. Brief recap on the first session
2. A guided tour of a new manual/workbook format which enables voluntary organisations to take the practical steps to reopening. It enables people to both "do" and "document" so that organisations can be assured of opening well and having their documentation in order.
3. Questions and answers
There will also be opportunity for dialogue and reflections on the how we lead at this time of uncertainty.
Trainer:
Liam Scollan is a professional coach and trainer for the not-for-profit sector.
Former CEO of Ireland West Airport (a social enterprise), he led its resurgence over 11 years. Prior to that he was the first CEO of the Western Development Commission. His work spans 30 years of enabling individuals, communities and NGOs to realise their vision.
He holds postgraduate qualifications in community education and is an ACC certified coach with the International Coach Federation.
He is a passionate advocate of sustainable living, wellbeing and rural development and enjoys playing traditional music.
He is an associate of Carmichael, a long-established and trusted support organisation for the not-for-profit sector. Learn more about Liam on www.liamscollan.ie