Regulation Intelligence Mentoring Masterclass Series for WIN Coaches
Grow your Regulation Intelligence with the WACN Mentoring Masterclasses for Coaches with Neuroscience.
About this event
Learn the importance of C.A.R.E for your Clients through supporting and handling with ease human systems that dysregulate across 4 primary human dimensions which are Emotional, Physical, Mental and Spiritual. The ability to bring ourselves to regulation from dysregulation is a necessary neuroscience regulation intelligence that enhances our clients outcomes and is in service of staying healthy as a coach today.
Join us for the first in a series of Mentor Masterclass focused on Emotional Regulation and Coaching with Neuroscience.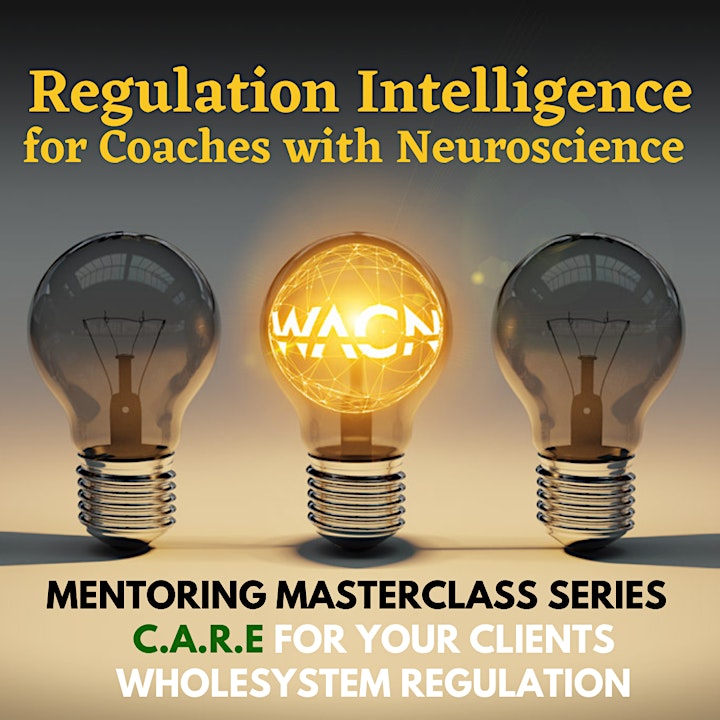 Organiser of Regulation Intelligence Mentoring Masterclass Series for WIN Coaches