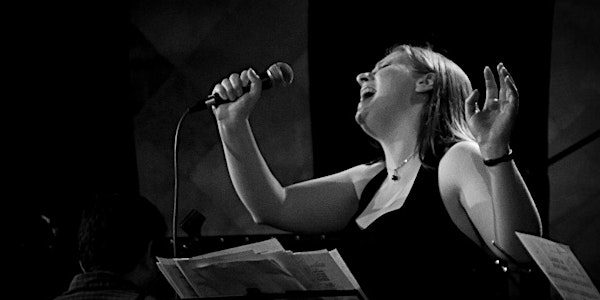 Release Your Voice Workshop in Singing Technique and Performance
DISCOVER NEW AND EXCITING POSSIBILITIES FOR YOUR VOICE IN A FUN ENVIRONMENT!
When and where
Location
The LAB Gallery and Studios The LAB Gallery and Studio Foley Street Dublin 1 Ireland
About this event
BACK BY POPULAR DEMAND!
Whether you are someone who has always been curious to give singing a try or a more experienced singer who is looking to polish their vocals, this workshop led by experienced and qualified professional vocal coach and singer Joan Shields, is for you!
Covering the basics of good vocal technique, this highly enjoyable and intensive workshop will show you how to get the most out of your voice. It is suitable for all styles of music from Popular to Operatic, Jazz, Traditional, Musical Theatre etc. and all levels of singer from beginner/ non-singer to professional. It will also benefit public speakers and actors in their projection and delivery.
The work will be based on understanding the voice, how to place your voice, how to breath and how to support the voice with development of agility of the vocal chords and awakening of the resonators. Performance skills and an introduction to improvisation will also be covered. Participants will have the opportunity to work individually with Joan on the song of their choice.
Learn how to:
*Develop and gain control over your voice
*Extend your pitch -range, improve your timbre, intonation and power.
*Sing in a healthy way for your voice
*Be a more versatile and expressive singer
*Communicate/interpret a song
*Perform with confidence
Numbers strictly limited , so please book early to avoid disappointment.
Reviews:
Excellent workshop. Lots of helpful exercises and explanations of what happens in our bodies when we sing. Very relaxed atmosphere. Joan put even the most nervous of us completely at ease with her confident, composed manner. And most of all - it was FUN! Highly recommend it.
Daria Verjans
What a wonderful experience Joan's workshop was. Her tips and techniques brought out the best in all who attended and was easy to hear the improvement in each participant. Such good fun, met lovely people and thoroughly enjoyed the day. My kids even told me they could notice the improvement in my singing, and that's high praise indeed!
Gillian Gibbs
I took Joan's course last weekend and it was absolutely brilliant - I've been singing since :) It was incredible to see the improvement in each person over the course of the day and, most notably, how much easier and freer singing felt once Joan had outlined the main principles of how to sing and brought us through various exercises. If you would like to sing with more confidence, look after your voice, enjoy singing more and just have a fun day, I would highly recommend you sign up for the next workshop!
Martin O Neill