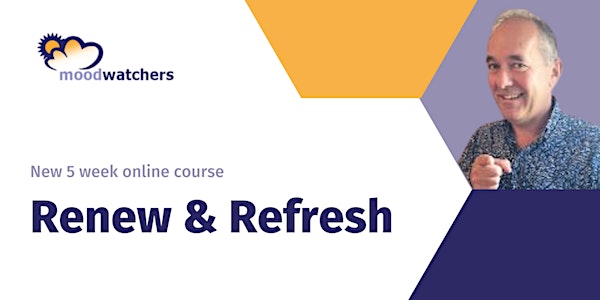 RENEW AND REFRESH - a brand new Moodwatchers Psychology Course
Suitable for people who have completed Shane's previous courses and also beneficial to new recruits of his no-nonsense self-help psychology.
Refund Policy
Refunds up to 7 days before event
About this event
FIVE WEEKLY ONLINE CLASSES OVER FIVE CONSECUTIVE MONDAYS FROM 7.30 PM-8.30 PM STARTING ON MONDAY 27th SEPTEMBER 2021
FEE €75 ( plus €5.93 Eventbrite processing fee)
The course offers you a chance to take 'time-out' from your busy schedule and focus on the life you are living. You will be offered suggestions for enhancing the quality of it that are practical and can be implemented immediately.
Each week Shane will introduce a theme and discuss it. He will share evidence-based psychological tips in an informal way mixing his material with stories and humour to help make the science more accessible and meaningful.
There will be homework but no stress associated with it. It is the best kind of homework because it won't be checked! However, if you want to reap the true benefits of the course you will need to do it. There is no point is just wishing and hoping for a better quality of life. We have to be proactive and make changes proven to make a real difference.
Each class is delivered 'live' online via Zoom. You will be sent a registration link each week and there will also be a special resource section on the website with notes, slides and reading material linked to each class. Everyone will also be emailed a certificate on competing the course.
Within one month of the final class you will be invited to a special 'RENEW AND REFRESH YOUR LIFE' webinar. This is a new additional initiative because sometimes people need to be encouraged to stay on track. A full summary of the key points of the course will be deliverer 'live' exclusively to students with further words of encouragement and hope.
Classes are not recorded. However, if you have to miss a class you will be offered the same class again whenever Shane repeats the course.
The weekly themes are outlined below:
1. Becoming more grounded : An examination of how connecting with nature can improve our mental and physical well-being. A growing body of research suggests that nature connectedness has benefits to mental well-being. How can we tap into the therapeutic benefits of nature?
2. The Power of Purpose: A sense of purpose is a defining characteristic of human beings. We crave purpose and we suffer serious psychological difficulties when we don't have it. It is a fundamental component of a fulfilling life.
3. Gratitude and Resilience Research has linked an attitude of gratefulness to more happiness. New studies also identify it as a key component in resilience. Can an attitude of gratefulness be cultivated? Is it worth working on?
4. The Chronic Need for Hope: With the large scale challenges that the world faces including the ongoing pandemic, it can be easy to feel overwhelmed. Hope is a life-sustaining human strength but how can we access it when needed?
5. The Virtues of Isolation: People are social creatures and research has shown that social connections are vital for both emotional and physical health. However, alone time also plays a pivotal role in mental health.
MONDAY EVENING 22ND NOVEMBER - WEBINAR GATHERING - a booster shot or recap of the empowering material will be offered four weeks on completion.
Who is the course for?
Often people working within the health or educational professions complete the course for professional reasons. Sometimes an interest in psychology draws people to it. However, most people enroll because they want to take time-out from a busy and stressful life schedule to learn simple evidence-based strategies linked to a better quality of life.
How does it work?
The weekly lesson is delivered 'live' on Zoom at 7.30 P.M. on Monday to a closed group (all participants will have registered beforehand). A special library of resources relating to the various weekly themes will be made available to participants. A password will be needed to join the online class and to access the supplementary literature. Recording of the seminar is strictly prohibited. All the material is strictly copyrighted. By registering for the course you are accepting these conditions.
What software will I need?
Zoom video-conferencing software is used. Participants will need to have Zoom installed on their computer or laptop beforehand. Zoom is very easy to use and free to download. Every Friday (before 6 p.m) I will email you a registration link to the Monday class. You click on this link to register your intention to attend. Within minutes you will be sent an automated email with the actual link and password for the class.
Is the course suitable for people with mental health difficulties?
Moodwatchers is not specifically designed for people with mental health difficulties. It does not address symptoms or treatment for mental health conditions. Its purpose is to educate around general well-being and is aimed at a general audience. 
Cost
The cost of the course is €75 (plus €5.93 Eventbrite processing charge). The fee includes access to the classes, resources, certificate of completion and the special webinar in November. The fee can be paid here through Eventbrite.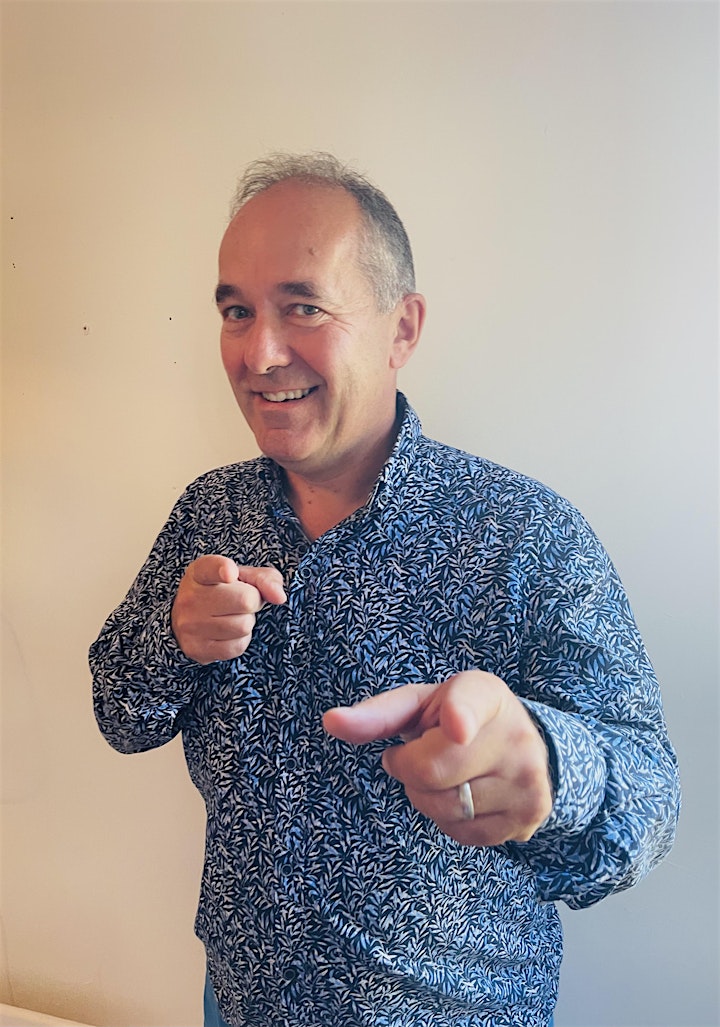 Time-out from a busy life to focus on enhancing health, increasing happiness and sustaining ourselves through the inevitable challenges that come our way.