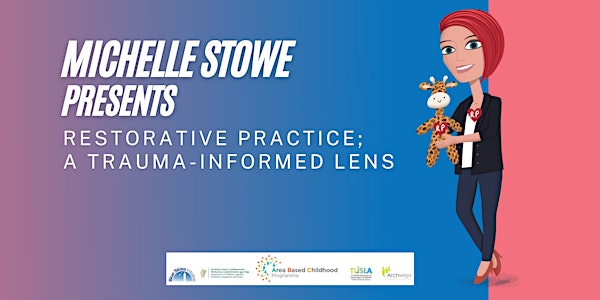 Restorative Community of Practice; a Trauma-Informed Lens
An interactive webinar that looks at Restorative Practice through a trauma informed lens.
About this event
Blues Skies Initiative is delighted to be providing our restorative practitioners with the opportunity to learn from Michelle Stowe.
This 2 hour interactive webinar offers an introduction/consolidation of Restorative Practice through a trauma informed lens, seeking to move conversations beyond behaviour management and towards the importance of connection and relationships. This understanding may be especially relevant when leading a restorative return/year during a time when trauma is now a collective as well as an individual experience that our community needs to process. Relationships are and always have been key!
Reconnecting and building responsive relationships are at the heart of a restorative approach and what our lovely community needs now more than ever.
Michelle is a restorative practitioner, trainer and consultant. She taught English and Spanish at second level for 16 years and is currently lecturing and supporting trainee teachers on the Professional Masters in Education (PME) programme in Maynooth University. She facilitates continuing professional development courses for teachers in Education Centres throughout the country. She supports organisations and schools eager to realise their potential individually and as a community by facilitating on-site training. Michelle also works with organisations that need support in resolving conflict between people.
It will take place via Zoom