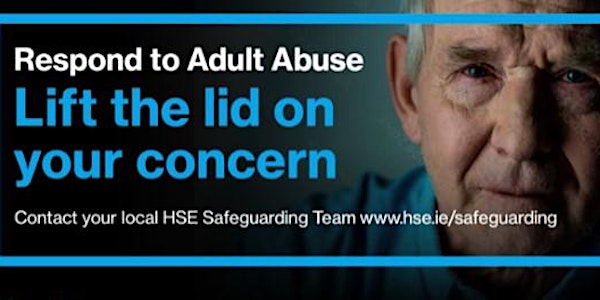 Safeguarding Day 2022
Speakers from the HSE Adult Safeguarding & Protection, Fair Deal Scheme, Mental Heath, Gardaí,Sage Advocacy Service and others.
About this event

The event is open to anyone interested in hearing more about how we as individuals, families, services and professionals can work together to prevent adult abuse and neglect. Focusing on the key themes of empowerment, advocacy, inclusivity in decision making and planning ahead, the event will also highlight the services available to safeguard adults at risk of abuse.
Knowing who to contact when abuse is suspected or confirmed is key to preventing and responding to Adult Abuse. To ensure this information and knowledge is more widely known, a range of speakers from the HSE, the Gardaí, and other agencies will present on the work they do to support adults at risk of abuse and speak on topics pertinent to safeguarding ourselves and others from abuse.