SEE IT YOUR WAY!!! Shape Art Activity
About this event
Over the past year and a half we have been confined to the village of Oranmore. Though we can't complain, about the beauty of our village and the many wonderful businesses that have adapted to our new normal or the amenities with our 5 kilometres limit, it's safe to say that when restrictions lift and we can travel, safely, we will relish the sights and sounds of other places with gusto.
However, before that can happen, Oranmore Arts Festival would like you to get creative and have fun, reimagining what was our everyday, in to something new, or even somewhere new!
We've taken four well known Oranmore landmarks which we have passed every day, as well as our own logo, and we've pulled them apart. These familiar places have now become a series of shapes. You can choose to put them together again, as they were, or you can have fun reimagining them into whatever you want. You can take the Library windows and stick them in another building. Or, maybe, they can become something completely different! Why not take some of the shapes, turn them into something completely new, a shield, or part of a spaceship!! Somewhere that only exists within your own head. And, if you want to enhance them with your own doodles go right ahead and do it.
So, grab those markers and colouring pencils, that scissors and pritt stick ( ask an adult if you need help!) Even grab that glitter, some ribbons and feathers !!! Let's get creative and turn our everyday places into something magical.
We'd love to see where you creativity takes you!!! Stick them in the window of your classroom, or bring them home and display them in your own front window. And, if you want to share them online, get an adult use the hashtag #OAF2021 so that we can find them easily. Or you can email them to info@oaf.ie and we'll put together a slide show for the whole world to see!!
Most Importantly though... HAVE FUN!!
The Oranmore Arts Festival team.
**NB**
SELECT A TICKET (ONE FOR EACH CHILD) AND AN ADD ON TICKET WHEN YOU REGISTER.
WHEN YOU RECIEVE YOUR TICKET EMAIL SCROLL TO THE BOTTOM TO ACCESS THE IMAGE LINKS... COPY THESE INTO YOUR GOOGLE CHROME BROWSER, DOWNLOAD AND PRINT.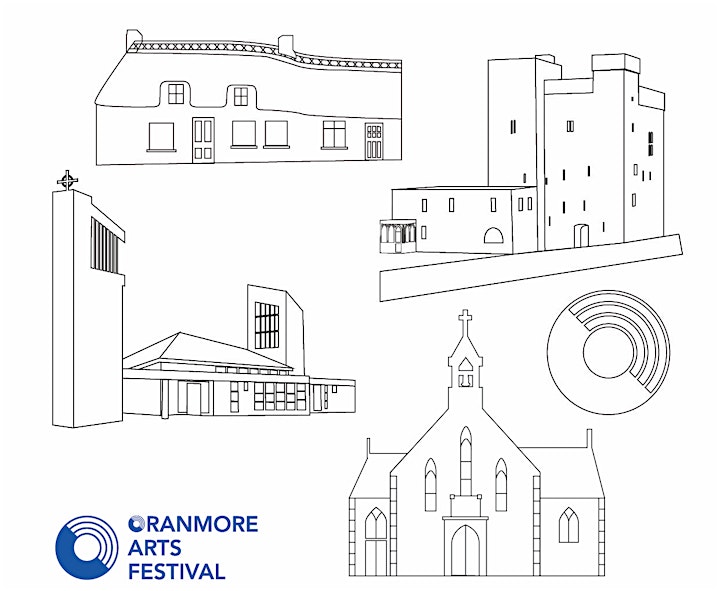 Organiser of See it your way! Shape Art Activity