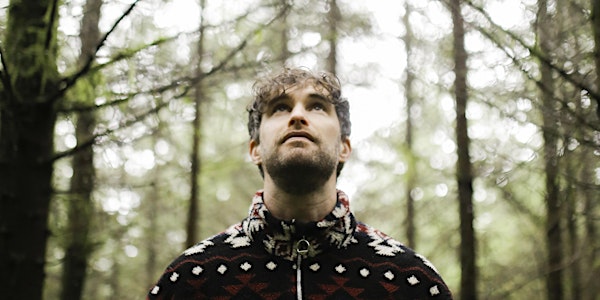 S.G Moon / Moon Looks On - Crane Bar Galway Show
S.G Moon , singer and songwriter in "Moon Looks On" plays upstairs in The Crane Bar Galway on Friday the 27th of May.
When and where
Location
The Crane Bar 2 Sea Road H91 YP97 Galway Ireland
About this event
Evoking a sound shared by singer-songwriters like Tracy Chapman, John Martyn, Paul Brady, John Prine and Dick Gaughan, Stephen is a gifted lyricist with a knack for packing emotion into his songs.
"S.G moon" is the Solo artist name for Stephen Gormley the lead singer and songwriter in Irish band "Moon Looks
During the last couple of years spent back home in his native Sligo, "S.G moon" has been working away quietly on an album of true to the bone folk and roots music which are directly inspired by his time spent in the OX mountains in the Northwest of Ireland.
Notable live appearances include, Electric Picnic, Sligo Live, Westport Arts Festival, Knockanstockan, Somerset House in London supporting Birdy and the renowned 2000 'Trees festival' in The Cotswolds, UK.
In June 2019 Stephen played no less than three sets at Glastonbury Festival which he describes as "an amazing experience". Having been booked to play two solo shows in the Croissant Neuf Field, Stephen was asked to perform a thirty- minute slot on the Croissant Neuf main stage in the Green Fields - Of the experience, Stephen comments: "One of the most exciting experiences at Glastonbury was discovering the secret Irish piano bar and getting to play an intimate set in a cavern under the earth lit by candles.
"S.G moon" is currently living on the island of Mallorca where he is spending 3 months busking, gigging & arranging the material for his album whilst playing and writing music in the sun.