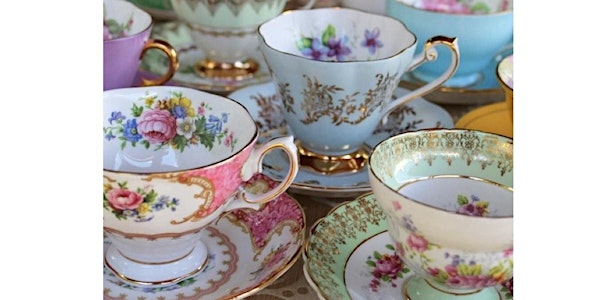 Sip and Beyond Workshop with Pavithra Kannan: dlr LexIcon Gallery
Join Artist Pavithra Kannan for this two-part Sip and Beyond (Tea & Art) workshop as part of our 'New Life' programme.
When and where
Location
LexIcon Library and Cultural Centre Queen's Road Dún Laoghaire Dublin Ireland
About this event
This two-part hybrid workshop will take place from 11.30am-12.30pm:
11 June, Meeting Room 1, Level 3, dlr LexIcon Library, Queens rd, Dún Laoghaire
18 June, online ( a link will be sent in advance of this date).
All materials required for the workshop will be provided.
As part of the dlr Arts Office theme of 'New Life', they invited Galway based artist Pavithra Kannan to deliver this 2 part workshop focused on conversations - the act of talking or doing something with other people with a new perspective on making a tea and creating Art from the used tea bag.
Through this interaction, the workshop will explore the concept of rebirth, an idea that has become necessary during the current era of the COVID pandemic and its personal and social consequences.
Tea will function as a nucleus agent to traverse and create an equivocal space for dialogue.
About this artist
Pavithra Kannan is a Social Engaged Artist from India, settled in Tuam, Co Galway. She has completed her bachelor's in fine arts in India and master's in social practice and the creative environment from Limerick School of Art and Design. Her current project 'A Sip and Beyond' focuses on conversations. She conducts tea workshops and art workshops in Ireland and India. One of the significant principles that define this project is a deep commitment to helping establish an open dialogue between function and narrative in all aspects of work.
Guidelines:
For residents of Dún Laoghaire-Rathdown County, Ireland.
Please ensure your Zoom name matches the booking to prevent being blocked from entering the session.
The Zoom link will be sent via Eventbrite 24-48 hours before the event date.
To prevent "Zoom-bombing", all sessions are password protected and the unique links and password to each individual session are only shared with those intended to participate.
dlr Arts Office will send the invite link using Eventbrite.
The email used to book this workshop will be visible to the facilitator/co-host of this workshop, you will only be contacted directly if there is a technical issue during the workshop by the facilitator/co-host. Emails will not be used for any other purpose.
The 'waiting room' feature is enabled, meaning that anyone accessing the session has to be approved by the person 'hosting' the session. We will check your name against our bookings before admitting you to the workshop. This ensures all participants have booked for the event. For this reason, please ensure your ZOOM username/profile name matches the name used to book the event.
dlr Arts Office settings do not allow for any file sharing
dlr Arts Office settings do not allow users or participants to sign in using their social media to protect privacy