Event Information
Refund policy
Refunds up to 1 day before event
Are you suffering with constipation? Have you tried everything to move things along but still don't get why this is happening to you?
About this event
Whether you are looking for a quick fix or a long term solution, you will learn everything you need to know about getting a satisfying bowel movement in this 90 minute masterclass.
Here you will learn possible root causes that could be holding you back and why these root causes may mean the traditional methods don't work for you! I'll also go through the best proven natural remedies, what foods to eat and those that are best avoided. We'll dive into what other helpful nutrients and additional lifestyle tips and techniques you can start doing today to help get you going!
Hi, I'm Suzanne,
a Nutritional Therapist who is passionate about all things Gut related! I help people get their gut back working for them by diving deep and looking for the root cause, nourishing their gut with good food and positive lifestyle supports.
If you've already tried everything to get your bowels moving, this masterclass will go through some route causes that may be the cause of your constipation. You will come away with a step-by-step guide to start tackling your constipation straight away.
I'm really looking forward to seeing you there!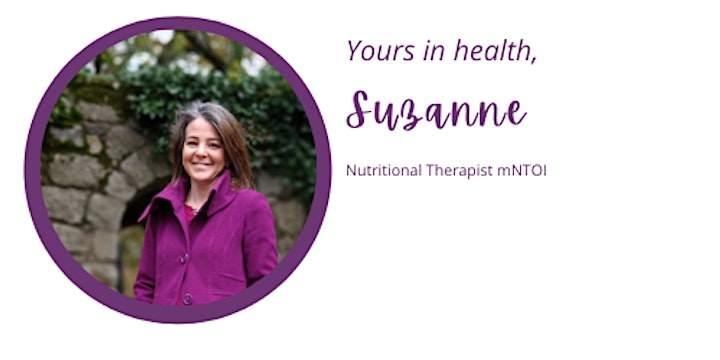 P.S. Can't make it live? Don't worry, a recording of the live event and all additional resources will be sent to all registered attendees following the live event. S x
Date and time
Location
Refund policy
Refunds up to 1 day before event