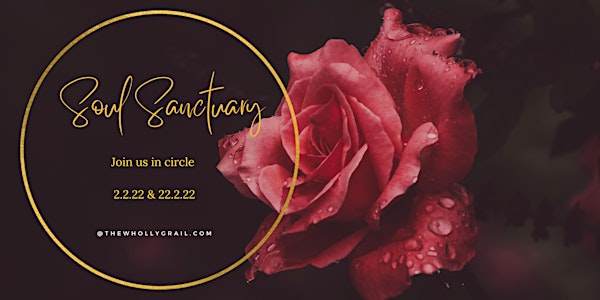 Soul Sanctuary
Join us for two powerful circles as we attune to the high vibrational energies of this year.
Refund Policy
Contact the organiser to request a refund.
About this event
Online Circle 1 - 2.2.22 - 19.30 - 21.30
This year brings some beautiful invitations for deeper sacred connection with ourselves and others. It also offers sacred structure and stability for our life and soul path. In our first circle we will be reflecting and reclaiming what that means for each of us individually. A powerful time to be in ceremony and circle with other women, especially as it coincides with Imbolg and Lá Fhéile Bríde.
21 Day Practice
In reclaiming that which we know to be true for us and our path requires not just awareness and intention but a committed practice. The 21 day practice will not be a prescribed practice but more of a purposeful connection to and nourishment of your whole and holy self. There will be resources and suggestions to support you too that you can dip in and out of as you wish.
Online Circle 2 - 22.2.22 - 19.30 - 21.30
Our final gathering on the 22nd will also be in deep connection with the feminine, and also the high frequency of the Rose, Venus and Magdalene Energies. There will be a deeply nourishing practice and healing ceremony to close and anchor your intentions made within our sacred sanctuary.