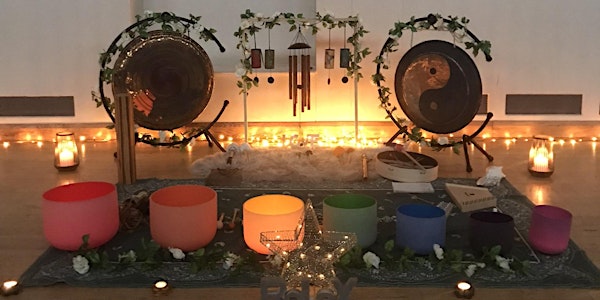 Soulful Sunday Sound Bath Meditation
Soulful Sunday An evening of self care and soul nourishment. Set the tone for the week ahead with a deeply healing sound bath meditation.
By The Sole Angel - Olga O'Brien
Date and time
Sun, 29 Jan 2023 18:00 - 19:30 GMT
Location
Drogheda ballsgrove Drogheda Ireland
Refund Policy
Refunds up to 1 day before event
About this event
A guided sound bath meditation journey is a group relaxation technique and meditative experience whereby participants 'bathe' in the sonic sound waves produced by the human voice as well as instruments such as chimes, gongs, drums, singing bowls, crystal bowls, the ocean drum and much more.
It promises to be a high vibrational sensory experience for mind, body and soul. A great way to de stress and relax.
Come along and experience this with Olga and her orchestra of bliss, as she takes you on a guided meditation followed by a magical sound healing journey through time and space.
1.5hrs of deep sonic relaxation 🎼
A guided meditation & sound bath journey can help to 👇🏻
🌀Calm your body and mind
🌀Reduce stress and anxiety
🌀Increase focus and clarity
🌀Decrease tension and fatigue
🌀Boost your mood
🌀Improve sleep
🌀Elevates feelings of spiritual well-being
🌀 Clear energy blocks / stagnation
* It is not suitable for the following *
• Those with sound sensitive epilepsy
• Those with a pace maker
• The first trimester in pregnancy
• Those under the influence of alcohol or drugs
*Please note 24hr cancellation policy*
About the host:
Olga has qualifications in many healing modalities including Reflexology, Reiki, Rahanni, Shamanism, and Sound Healing. She regularly runs sound bath meditation in Drogheda , Women's healing circles and also offers 1-1 sound healing sessions.