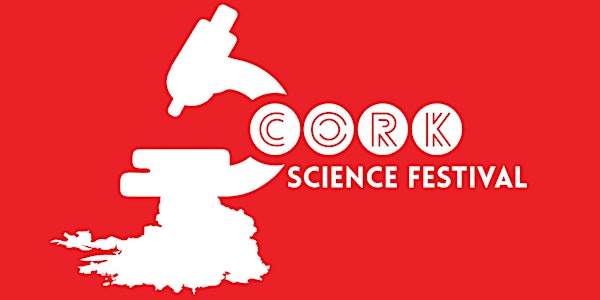 Sound Science
Find out what makes sound and what makes music. Create your own noise makers and discover how to make all sounds louder!
About this event
Join in this highly interactive session, suitable for primary age children and families as we investigate the science of sound and make some crazy homemade musical (sort of!) instruments to help us explore this science that is so important to our lives.
No experience necessary - Duration 50 to 60mins
What you need is
30cm ruler
1 single-use disposable latex glove (or latex-free, but not vinyl)
1 cardboard tube (postal tube or similar, ideally a little stronger than those found in rolls of kitchen towel)
2 drinking straws (plastic or biodegradable)
1 metal coin (a penny or similar)
1 metal dinner fork
2 meters of string
3 balloons
1 paper cup
1 pair child friendly scissors
Sticky tape
You will be required to access through Zoom or Microsoft Teams. Cork Science Festival will send you this log on link the morning of the event.
Cork Science Festival will run from Sunday 8th to Sunday 15th November 2020. Due to COVID-19 restrictions, the majority of events will be delivered through online platforms or in a blended format. Cork Science Festival is one of the main partners of Science Week Ireland and one of the biggest events in the Irish science calendar.