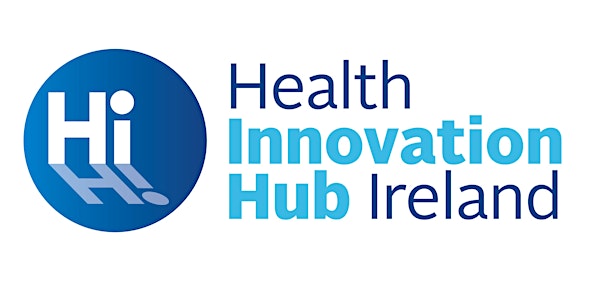 Spark Ignite National Final
Spark Ignite National Final
About this event

Health Innovation Hub Ireland's Spark Ignite is the only staff-facing, bottom up, innovation competition available to the 115,000+ HSE employees. Its mission is to enable HSE staff to validate unmet needs in healthcare, determine if a market or need exists for their proposed solution, product, or service to meet that need, and to support the further development of those ideas.
This year over 150 applicants submitted their ideas for review to win a spot on a mini-accelerator course. From this 36 finalists were chosen in total from Cork, Dublin and Galway. These finalists were brought through this process of developing their pitch for their idea.
Each of these 36 finals participated in the regional finals in Cork, Dublin and Galway. The winners from the regional finals have will to pitch their ideas again in front of a different panel of judges. The winner of the National Final of the Spark Ignite competition will win additional funding and will receive on-going mentorship from HIHI.
Meet the National Final Participants
Cork Regional Individual Winner
Norma Caples
​CNS/RNP Heart Failure University Hospital Waterford​
My innovation is an app that will alert heart failure patient when there is a significant increase in their weight that may indicate a deterioration in their heart failure​.
Cork Regional Team Winner
Lyndsey Paul, Catriona Gallagher, Anita Flynn​
Dermatology Consultant, Dermatology Specialist Registrar, Dermatology Staff Nurse in University Hospital Waterford
Our innovation aims to improve the safety profile of immunosuppressive drugs by patient education, personalised reminders for screening and vaccinations, and a record of all test results in one streamlined app or written record​.
Dublin Regional Final Winners
Dublin Regional Individual Winner
Siobhán Ryan
Medical Student
Royal College of Surgeons Ireland, Dublin
My innovation is a pressure detection device designed for use on an operating theatre table to improve the current standards for intraoperative pressure care.
Dublin Regional Team Winner
Helena Belgley, Fergus Guilfoyle , Alison Harper
Senior Scientist in Blood Transfusion,Naas General Hospital, Chief Medical Scientist , The Coombe Womens and Infants University Hospital , Dublin , Chief Medical Scientist , Tallaght University Hospital, Dublin
Our innovation is a weekly blood exchange programme to use blood stocks more efficiently.​
Galway Regional Final Winners
Galway Regional Individual Winner
Helen Ryan
Senior Medical Scientist
Saolta University Healthcare
My Innovation is a novel non- invasive diagnostic tool for early detection of leaking amniotic fluid following a non-over rupture of amniotic membranes in expectant mothers.
Galway Regional Team Winner
Marie Ronan and Rose Cafferkey
Research Scientist, NCCP
Our innovation is a smart tool, a real time audit, monitoring and surveillance system for antibiotic use.
Health Innovation Hub Ireland is a joint government initiative funded by Enterprise Ireland and supported by the Health Service Executive (HSE) to enable healthcare staff across all disciplines and departments to validate their ideas for innovative solutions, products, services, and process improvements for unmet needs in healthcare. Health Innovation Hub Ireland provide commercial, technical, and clinical feedback on ideas from the healthcare community, and help determine the best way to make them a reality.
Health Innovation Hub Ireland support indigenous businesses and entrepreneurs with early stage or developed solutions by facilitating access to the healthcare professionals qualified to validate their solutions. By means of user feedback sessions or pilot studies, companies and entrepreneurs receive invaluable information on the challenges their solutions must address to gain market acceptance and entry.
Health Innovation Hub Ireland has a national remit with offices in Cork, Dublin and Galway