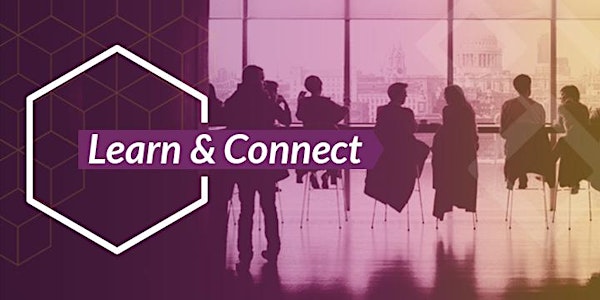 Storytelling in Learning
When and where
Location
Huckletree D2 42 Pearse Street The Academy D02 YX88 Dublin Ireland
Description
Join us at Huckletree on Wednesday, 21 November from 5.30pm to 7pm for the first event in our new 'Learn & Connect' event series on Storytelling in Learning.
Celine Mullins from Adaptas will explain why our brains love stories, while Mary Kate O'Flanagan from A Dramatic Improvement will show us how to craft stories to boost communication in every context.


STORYTELLING IN LEARNING


Storytelling in the Brain
We now know that humans are wired to process information as stories. Stories sustain our attention, increase our engagement and enhance our memory. We use more of our brain when we're listening to stories. It's critical to understand how story works in our brains to appreciate its impact in human learning. Find out how the neurochemicals that stories produce can help learners to change habits and behaviour.
About Celine Mullins
Dr Celine Mullins is the CEO and Founder of Adaptas, a Leadership Development Training organisation, developing managers and leaders and teams, in Ireland and internationally. Celine's book 'Our Learning Brain: Engaging Your Brain for Learning & Habit Change' was recently published by Oak Tree Press. This is part of a series of books entitled 'Maximising Brain Potential' which helps people understand how to make more use of their brain for learning and changing habits. Celine's next book 'The Ignited Leader' will be published in early 2019. See more on the book at the Adaptas website. Celine and her team have also created a cutting-edge Virtual Reality experience, called 'Immersive Sales Star', which is being used at FBD Insurance to train their new staff and low performers. This was shortlisted for the Excellence in Digital Learning award by the Irish Institute of Training and Development.
Storytelling in Business
Storytelling has become a buzzword in business in the last few years. Experts have long known that an advertisement with a story has better spontaneous and prompted recall, months after it has aired. Stories keep audiences engaged and leave them with an emotional impact that continues to resonate. Is the use of story in learning overlooked and undervalued? What skills do you need to use storytelling for learning? How do you craft stories to make learning entertaining and memorable? Learn about the nature of story-telling, the universal principles that apply to good stories and the reasons stories work in every context.


About Mary Kate O'Flanagan
Mary Kate O'Flanagan is an award-winning writer and story consultant working in the European film and television industry. She teaches story in The UK, The US, South Africa, and across Europe. She has designed and delivered training in storytelling on the screen in Romania, The Czech Republic, Denmark, Germany, Iceland, Malta, Norway, Poland, Slovakia and Slovenia, The UK and The US as well as in her native Ireland.
With her sister Rachel O'Flanagan, she delivers training in storytelling skills for professionals working in cinema and television. In recent years they designed and delivered training in the newer area of storytelling for business. They are particularly interested in the stories individuals and organisations tell about themselves and how those stories inevitably shape their futures. You can see more about their work on www.adramaticimprovement.com
Mary Kate is Ireland's First Grand Slam Champion Storyteller at The Moth, a title she won at The Abbey Theatre in October 2015. She is also Grand Slam Champion Storyteller at The Moth in LA, a title she won in January 2017. You can hear one of her stories on The Moth Radio Hour at: https://themoth.org/stories/carry-him-shoulder-high
Learnovate's 'Learn & Connect' Event Series
We are a diverse community of people learning about how humans learn and how technology can help learners. This diversity is a key strength of the Learnovate network with learning & development managers, learning designers, educators, entrepreneurs and researchers working across corporate learning, schools, higher-education and non-formal learning. Our new 'Learn & Connect' event series encourages you to step away from your own assumptions and take time out to learn in the company of others who are as passionate as you are about the topic of human learning.