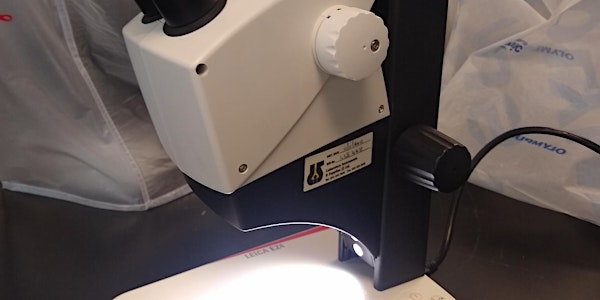 Summer School Microscopy Training 30th July - Session 1
Microscopy training sessions Saturday 30th July at Summer School in laboratory in Callan building - €15 p p per session collected on the day
When and where
Location
Maynooth University University Campus Maynooth Ireland
Refund Policy
Contact the organiser to request a refund.
About this event
There will be two microscopy training sessions on Saturday 30th July, and beekeepers with all levels of experience are welcome. We are privileged to have use of the state of the art facilities in the University laboratories and expert tuition with the assistance of PhD students as demonstrators. A special thank you to Dr Helen Mooney from NUI Galway and Teresa Redmond, who manages the lab.
It is essential to reserve your place - you may register for 1 or both of the workshops. Spaces are limited to 60 beekeepers per session. A fee of €15 per person per session is required to cover the cost of consumables and PhD Students as demonstrators.
In session one, 8.30 a.m to 10.45 am participants will receive training on the optimal use of dissection (stereo) and compound microscopes. We will then examine the external anatomy of the honey bee. Participants will be able to examine the head, eyes, antennae and exoskeleton as well as the structure and function of each pair of legs. We will then focus on studying some of the exocrine glands that produce pheromones which are key to colony cohesion and communication.
Session two will start at 11.00 a.m with a brief refresher course on the optimal use of stereo and compound microscopes. We will then focus on two diseases which can cause slow colony build up in the Spring, and which can only be confirmed microscopically: Nosema and Acarine. In this session, participants will use a compound microscope to check bees for Nosema spores whilst dissecting bees to check for Acarine mites improves dexterity and skills required for more advanced dissections.
Participants are welcome to bring their own bees if they wish (30 ex freezer)