Description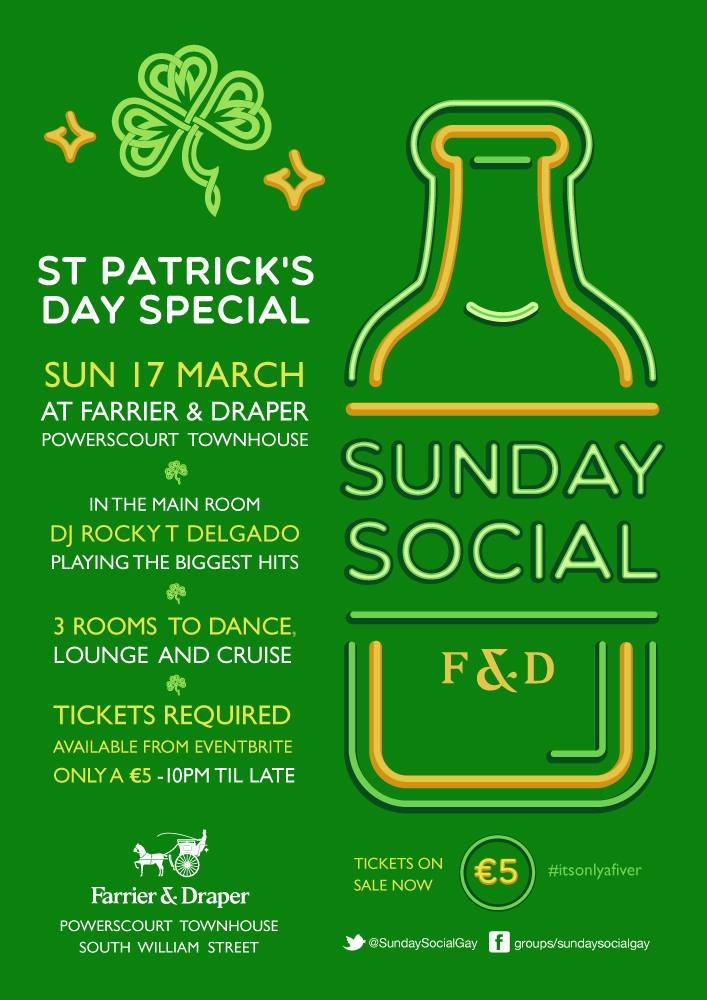 As St Patricks days falls on a Bank Holiday Sunday this year, we are doing tickets for this one.
It's still the same silly price of €5. but we are advising you to grab a ticket now, stick it on your phone, so you won't miss out on the night.
Doors are the same time, 10pm, DJ as always is the wonderful Rocky T Delgado, and the party will be its usual messy self.
SO…
Grab a ticket, forget you bought a ticket, drunkingly remember at around 10pm on the night, then suddenly sashay you're way to the top of the queue confidently passed all the drunk confused tourists standing outside!
Se you on the night.
Happy St Patrick's Gay!