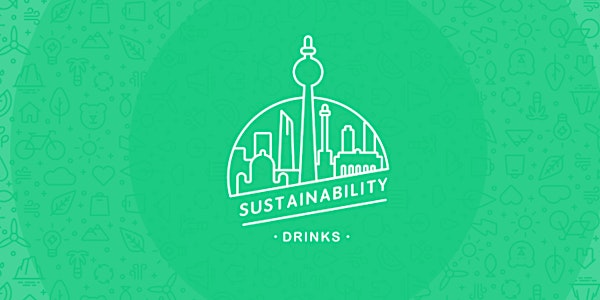 Sustainability Drinks - Blockchain in the Energy Transition ft. dena (Germa...
Veranstaltungsort
Betahaus Berlin - Loft
Prinzessinnenstraße 19
10969 Berlin
Germany
Beschreibung
Blockchain in the Energy Transition ft. dena (German Energy Agency)
Energy plays a crucial role in the development of a sustainable climate change path. One of the potentials for innovation in the energy sector is the Blockchain development.
ESMT Berlin and dena conducted a survey among German energy executives and decision-makers in the energy industry on the future role of blockchain in the energy sector. The survey compiles their opinions, current and planned actions, and visions. Respondents urge decision-makers to speed up the process of putting blockchain at the top of their agendas and express concerns that Germany and the European Union might be lagging behind in global comparison. The rapid launch of prototypes should verify the functionality of the technology. At this event, the key findings will be shared with you.
This Sustainability Drinks Event is organized in cooperation with dena, the German Energy Agency.
* Doors open at 18:30
* Speakers start at 19:00
* Quickpitches at 20:30
Our speakers of the evening will be:

---
Carsten Stöcker - Senior Manager at innogy Innovation Hub since September 2016 and member of the Blockchain Global Future Council. Before, he held various positions e.g. RWE IT GmbH.


---
Christoph Burger - senior lecturer and senior associate dean executive education at the European School of Management and Technology. Before joining ESMT, he worked inter alia five years in industry at Otto Versand and as vice president at the Bertelsmann Buch AG.


---
Jens Weinmann - Program Director at ESMT. Before joining ESMT Berlin, he was project manager of the Market Model Electric Mobility, a research project financed by the German environmental ministry (BMU). From 2007 to 2009, he worked as manager at the economic consultancy ESMT Competition Analysis.


---
You will have the opportunity to give a 1-min quickpitch and tell the audience why they should talk to you tonight. This time, quicktiptches are limited to 5, so be quick ;).
If you are interested, submit it here: http://greenbuzzberlin.de/event/sustainability-drinks-blockchain-in-the-energy-transition-ft-dena-german-energy-agency/

---
This event is organized in collaboration with:
dena is the "German Energy-Agency", Germany's centre of expertise for energy efficiency, renewable energy sources and intelligent energy systems. Andreas Kuhlmann is dena´s CEO and his mission is to help Germany's most impressive industry change project of the 21st century: the Energiewende ("Energy Transition") to success. Click here for more information on dena´s Meetup group "The energy revolution: Be part of it!"