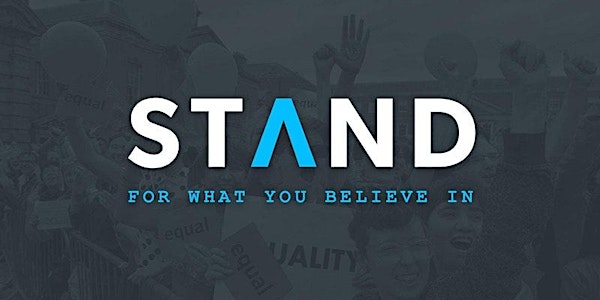 Sustainability with STAND
STAND is delighted to be delivering a workshop for ICOS fellows on the topic of sustainable development.
About this event
Join us for an hour-long interactive workshop that aims to explore the interconnectedness between people and actions all over the world and the global UN framework of the Sustainable Development Goals. We will also look at how individuals and communities can take action for positive change and creating a community of activists.
You'll also have the chance to learn more about STAND and its mission, ask questions, and learn about how you can take action and get involved. This workshop is a space for you to reflect on your own understanding of Global Citizenship and how you see yourself in the world as a student and community member.
This event will be recorded and made available to anyone who is not able to attend. To receive the recording, please email madeline@stand.ie
ABOUT STAND
STAND is a programme of SUAS and we are supported by Irish Aid. We aim to mobilise students to take action With us, third level students in Ireland can share ideas about standing up for justice and equality, learn more about global issues, and find out what they can do to take positive action.
Follow us on our social channels to stay up to date!
Instagram: @stand.ie
Facebook: @standireland
Twitter: @stand_ie
LinkedIn: Stand.ie
Youtube: STAND ie