This online event will explore the links between space and sustainability. Suitable for all ages.
About this event
We are entering a new age of space exploration! As we venture further into space, we have to make sure our missions are not only safe and successful but also sustainable. This exciting space event has something for all ages with fun, engaging activities and presentations from a fantastic list of speakers!
Join us online Saturday, October 9th, for our FREE, Sustainable Space Event!
When registering for your ticket, please indicate which workshops you would like to attend from the ticket list below. You can attend all workshops by getting a ticket to each one.
Kindly supported by Science Foundation Ireland, as part of the Rediscovery Centre's STEM & Sustainability project.
Kids and Families
Teens and Adults
14:00-14:45: Dr. Niall Smith Head of Blackrock Castle Observatory - Q&A with Dr. Niamh Shaw at the end
15:00-15:45: I-LOFAR and DIAS Dunsink Observatory Panel Discussion with Prof. Peter Gallagher, moderated by Áine Flood
16:00-16:30: Dr. Peter Martinez Executive Director of the Secure World Foundation
Learn more about Kids & Families Events below: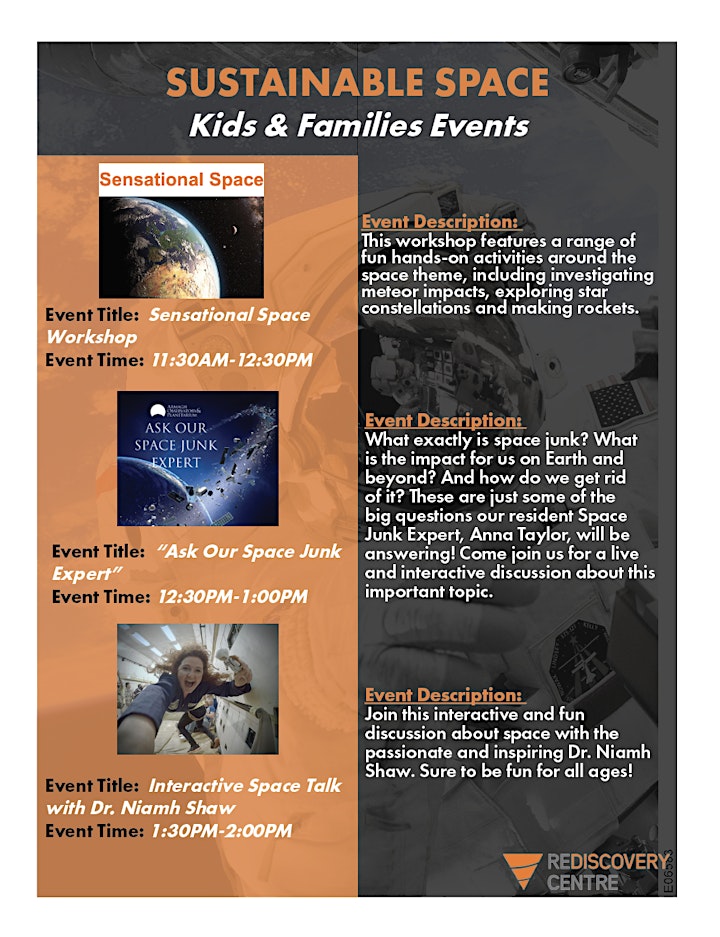 Learn more about Teens & Adults Events below: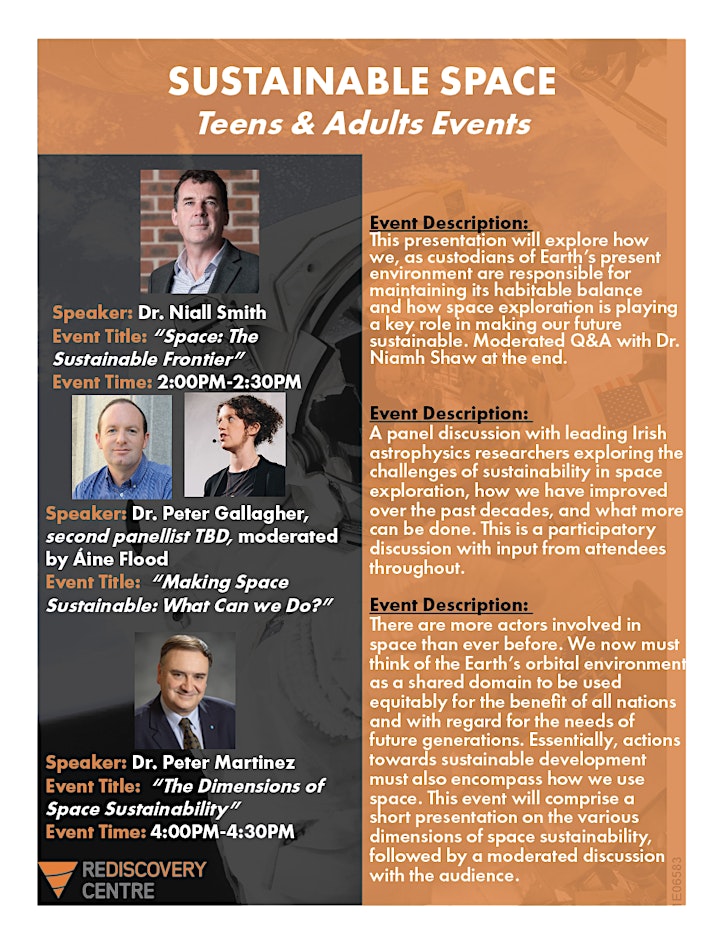 Learn more about some of our speakers: