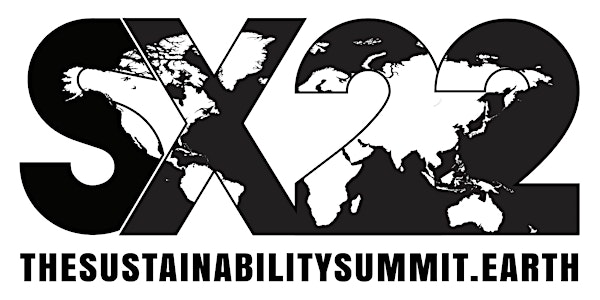 SX22 The SustainabilitySummit.Earth
SX22 The SustainabilitySummit.earth
Refund Policy
Contact the organiser to request a refund.
About this event
Re-imagine the future of Business, Brands, Technology, Finance, Fashion, Healthcare, Travel, Tourism, Energy, Food, Design, Entertainment and much more!
This will be a LIVE event with an online broadcast stream for those that cannot attend live and international audiences.
A 3 day event that will be part conference, part social gathering, and part festival - with a live music stage, multiple presentation stages, and exhibition hall, a sustainable food market and a social hall.
We will be bringing together some of the greatest minds, industry champions, musicians, activists, start-ups, investors, public sector officials, NGOs and the academic sector in an effort to collaborate, share, learn and create for the long term benefit of society, purpose and planet.
Interesting keynotes, diverse panel discussions, spoken word performances, music & much more!
Innovative, inspirational & educational featuring some of the top brands, global thought leaders, non-profits, experts, young activists and practitioners.
We believe that it is possible for business to succeed in harmony with nature, society and our planet. This is a future we both hope for and aspire to.
Whether you're a student or a CEO, each of us has the power to be an agent of change.
OUR SPEAKERS ARE JOINING US FROM ALL OVER THE WORLD.
STAY TUNED FOR FIRST ROUND LINEUP COMING SOON!