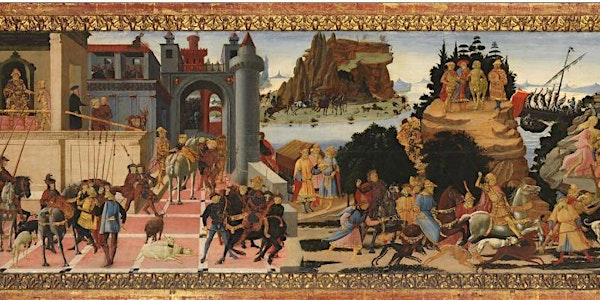 TCD Classics Research Seminar: Argonautica Double-Bill LIVE and ONLINE
TCD Classics Research Seminar: Argonautica Double-Bill - Lisa Doyle, Alastaire Daly (TCD) LIVE and ONLINE
About this event
TRINITY COLLEGE DUBLIN CLASSICS DEPARTMENT RESEARCH SEMINARS
MICHAELMAS TERM 2022-23.
PLEASE NOTE THAT THIS EVENT WILL BE HELD IN HYBRID FORMAT, BOTH IN PERSON/LIVE IN THE CLASSICS SEMINAR ROOM (ARTS BUILDING B6002) AND ON ZOOM. PLEASE JOIN US IN PERSON IF YOU CAN.
Wednesday Sept 28, 2022 17:30 Dublin/London Time
Argonautica Double-Bill
Lisa Doyle (TCD) "Approaches to Language and Grammar in the Scholia on Apollonius' Argonautica"
Alastaire Daly (TCD) "The Lemnian Assemblywomen: Utopian Comedy in Apollonius' Argonautica"
In person, Classics Department Seminar Room
Arts Building B6002, Trinity College Dublin D2
and by Zoom
(Please join us in person if you can. Zoom links will be distributed on EventBrite and emailed to registered attendees closer to the date).
Please Register at EventBrite