Psychologist, Dr. Eddie Murphy will help you explore the challenges of raising your daughters to become strong, healthy, and body confident.
About this event
Silver Arch FRC Parent Support Programme is pleased to advise that Psychologist Dr. Eddie Murphy will explore the issues that face young girls in relation to Body Image and Self Esteem in a Free Webinar on Thursday 14th October 7-8.30pm.
Self Esteem. Peer pressure. Eating disorders. Decisions about love and romance. Academic pressure. These are just some of the challenges that girls face today, and the age at which they encounter them is getting younger and younger. As a parent, would you like support to guide your daughter on her journey to womanhood and help her to make wise choices?
Whether she's still playing with dolls or in the midst of the sometimes, turbulent teen years, is she truly secure in her identity and body image, as your valued and loved daughter?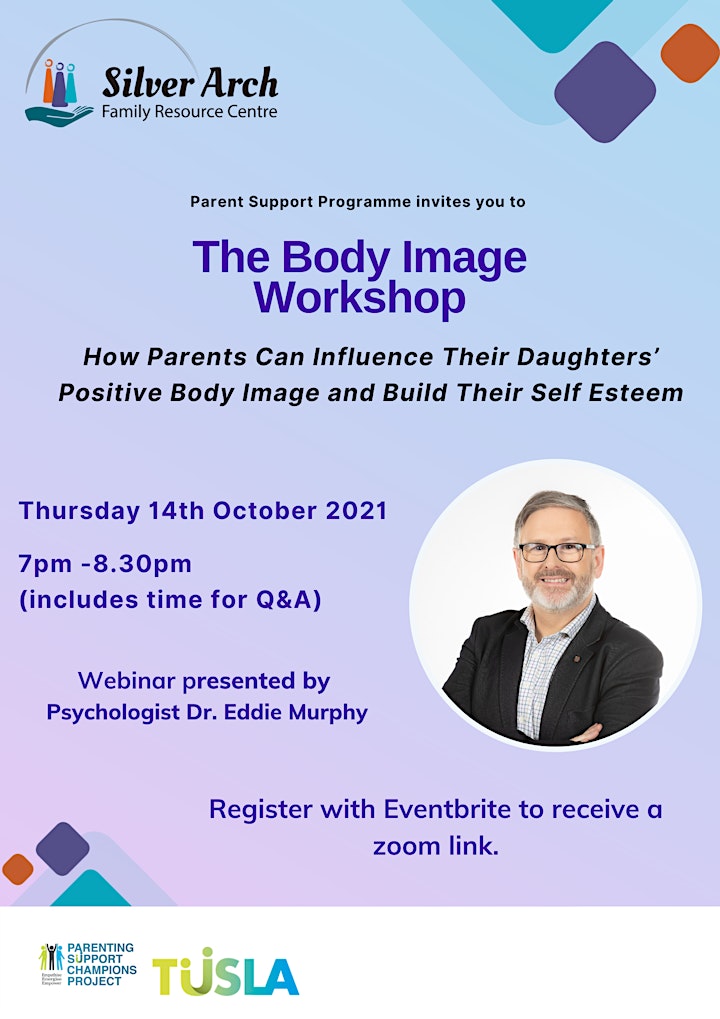 Organiser of The Body Image Workshop