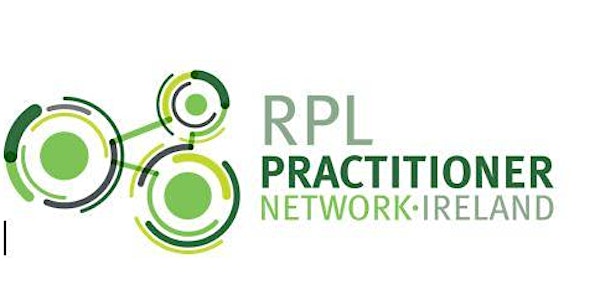 The Boundary Shifters: Moving and Eliminating Boundaries
You are cordially invited to a meeting of the Recognition of Prior Learning Practitioner Network to regroup face to face.
When and where
Location
South East Technological University Kilkenny Road Carlow Ireland
About this event
About our network
The Recognition of Prior Learning Practitioner Network is a national cross-sector, cross- institution network of practitioners who are involved in implementation and policy making for RPL. It is supported by a Steering Group which convenes network events and strives to keep open conversations across sectors relevant, lively and productive, and to inform the development of policy based on good practice locally, nationally and internationally.
Here is a link to the network web page: RPL Practitioner Network Ireland Please scroll down to find information about the network, and updates.
Twitter: RPL Practitioner Network Ireland
Provisional Event Agenda
Title: The Boundary Shifters – moving and eliminating boundaries
10.00 -10.30am. Registration, Tea and Coffee
Your early morning challenge: Explain RPL in 10 words
10.30am. Opening, context and introductions
10.45am. Flash talks
Brief talks from sectoral representatives in response to the questions below to inform further discussion.
What is a key enabler for your work in RPL now?
Can you name the boundaries you perceive right now?
Do the RPL Practitioner Network Terms of Reference serve you in terms of recognition of prior learning?
11.30am. Tea/Coffee Break
11.45am. The BIG QUESTION (Panel Discussion):
If we could shift the dial on one item or issue relating to RPL right now, what would that be?
Round table discussion and feedback
12.30pm. Network business
Adoption of the draft Terms of Reference
Introduction to the RPL Practitioner Network Website
Next steps – new Steering Group members; Keeping the conversation 'live'.
13.30pm LUNCH – Soup and Sandwiches