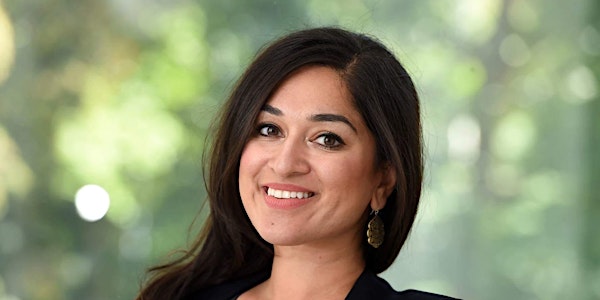 The Disabled Gaze In The History Of Science by Dr Jaipreet Virdi
Jaipreet Virdi, historian of medicine, technology, and disability at the University of Delaware, will speak about 'The disabled gaze'.
When and where
Location
Peter Froggatt Centre 9 College Park East #7 Belfast BT7 1PS United Kingdom
About this event
This lecture is a public event in association with the British Society for the History of Science annual conference at Queen's University, Belfast and supported by VisitBelfast. There will be ISL and BSL interpreters and we encourage members of the deaf community to attend. Sign language interpretation generously supported by VisitBelfast.
The event takes place at the Peter Froggatt Center (room 0G/007) on the Queen's University Campus. You can find it on this campus map:
https://www.qub.ac.uk/home/Filestore/Filetoupload,662793,en.pdf
You may also attend online. As space in the lecture hall is limited, please let us know if you will attend in person or virtually by selecting the appropriate ticket. Delegates already registered for the BSHS conference do not need a ticket.
Jaipreet Virdi is a scholar activist and Assistant Professor in the Department of History at University of Delaware. Her first book, Hearing Happiness: Deafness Cures in History raises pivotal questions about deafness in American society and the endless quest for a cure. Her writing has appeared in Slate, The Atlantic, Psyche, The Wellcome Collection, and the New Internationalist. She is on Twitter as @jaivirdi
You can read more about Dr Virdi and her work at her website:
https://jaivirdi.com/
The BSHS conference programme and details about conference registration are found here:
https://www.bshs.org.uk/bshs-annual-conference-programme-and-registration