The Kind is a series of events on Wednesday mornings focused on being kind to your mind, your body & the planet.
About this event
*All profits from Mays events will go to COVID Relief in India https://covid.giveindia.org/
Wednesday the 12th April 2021 - 7:30AM - 8:15AM - Breath Move Fell Good pilates with Caoimhe O Dwyer
About Caoimhe
Passionate about getting people of all ages moving, breathing and feeling their best. Caoimhe has adapted to the times moving her business online, reaching more people than ever before. Caoimhe regularly teaches at events in-person and online, bringing her unique style to the table.
About the session:
Class will be designed to leave you feeling calm and centred. All of my classes are accessible for all levels of movers.
We will begin with a 10 minute standing routine, starting off by bringing awareness to our breath and the posture we hold. Continuing on, we will begin to release the upper body helping to improve posture by mobilising the ribs, spine and pelvis. Taking to our mats, I will guide you through a 30 minute pilates mat class. Expect to recognise classical movements with my own take on things. We will end standing checking in once again with our breath and posture in the last 5 minutes of class, finishing off staking the bodies structures.
How to prepare:
Towel for support used under the head, low back and sacrum if needed.
Water to hydrate throughout.
Thick mat. Try double up x3 yoga mats if available to you or a blanket can be placed underneath.
Feel free to play any music you wish in the background.
All events are held via zoom and links will be sent the evening beforehand. Session are recorded and the recording will be sent out 1 hour after the class.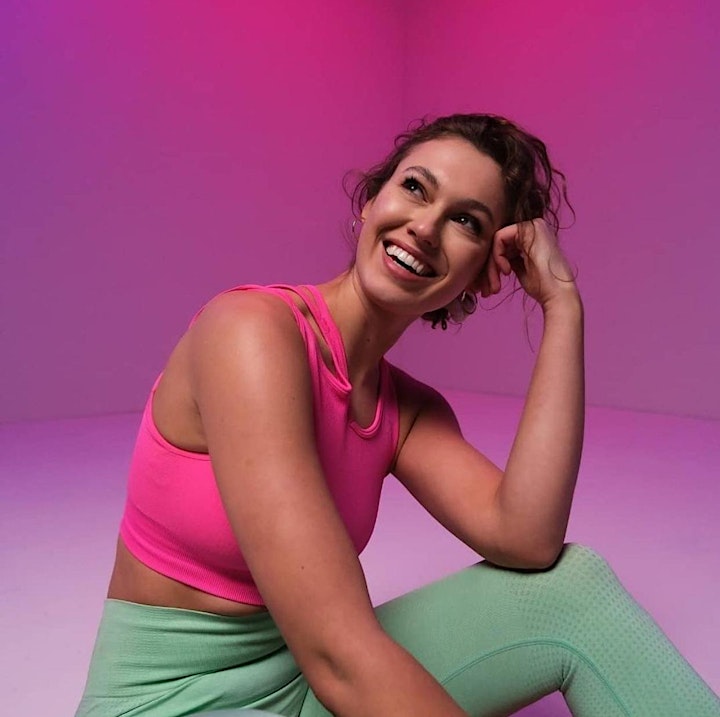 Organiser of The Kind Events: Breath Move Feel Good Pilates with Caoimhe O Dwyer