How to Prepare Your Teenager for Success in Life
About this event
Young people need to be prepared in order to survive and thrive. It is our job, as parents, to ensure that they get off to a good start, and that our influence is a positive one.
You will benefit from the combined expertise of Business People, Entrepreneurs, Career Advisors, Educational Consultants, Study & Exam Coaches, Psychologists, Psychoanalysts, Adolescent Psychotherapists, Student Advisors and experts in Building Resilience.
We all want the best for our children, the harsh fact is that up to one in three of them will suffer from mental health difficulties between the ages of fourteen and eighteen. The reasons are many and largely preventable.
We as parents can help; as believe it or not, we are the most important influencers in our teenagers lives. We can equip our teenager with the skills to cope with the pressures and ever changing landscape of their career and life choices. Dramatic and unprecedented change in the workplace has led to considerable opportunities, but also considerable challenges for everyone.
On the day, you will learn practical ways of supporting your teenager to:
develop a sense of self essential to making good decisions
plan strategically and cope with change
understand the importance of perspective
build resilience and mental toughness
reduce stress and anxiety
improve communication and motivation
plan their career with positivity and confidence
develop Study and Exam Skills
build life skills
tap into their intuition
Lunch & Refreshments Included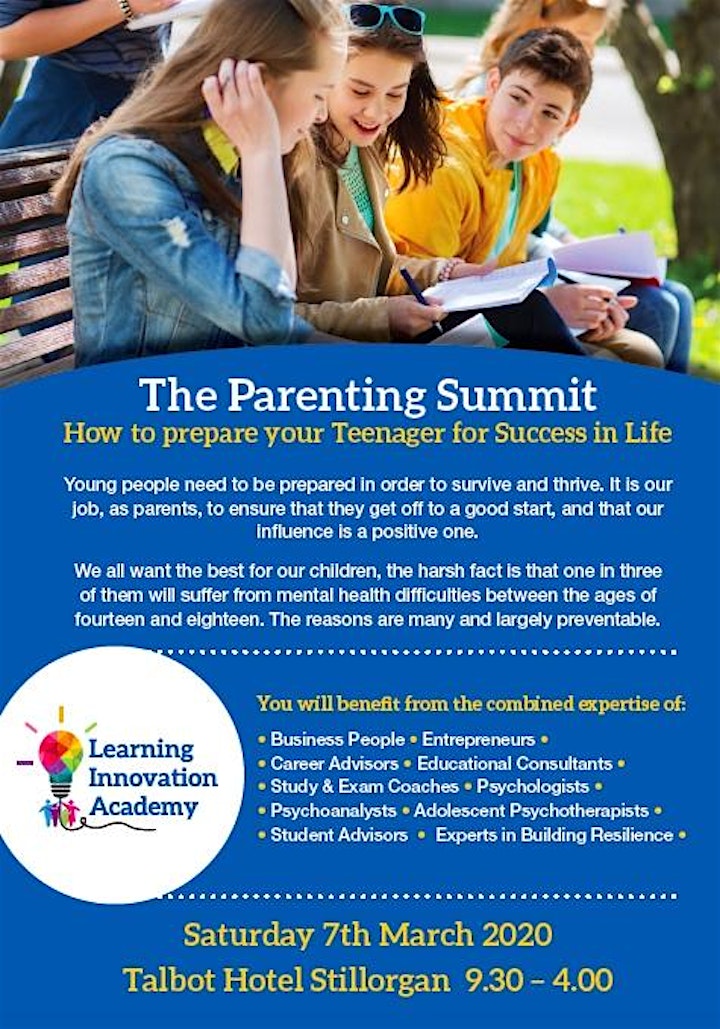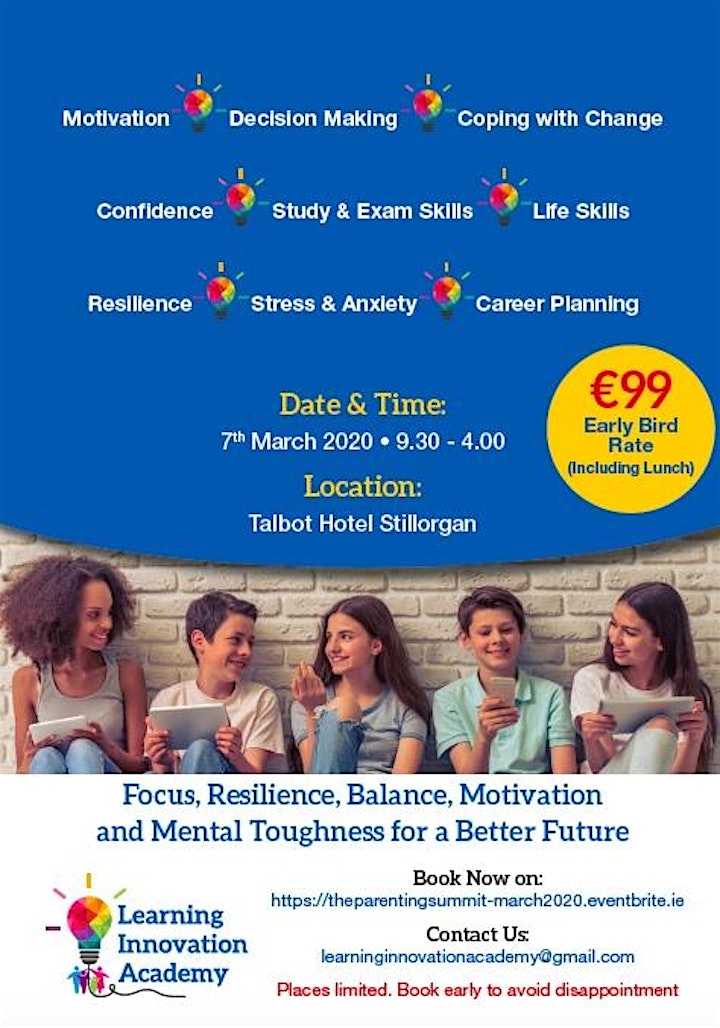 Organiser of The Parenting Summit
Learning Innovation Academy was set up by Educational Consultant, Anne Mangan, in collaboration with Denise Brett who is a Psychoanalyst and a study & Exam Coach.
Both having worked with teenagers independently  for years have identified common factors important for all teenagers.
Anxiety levels in students have doubled in recent years which impedes performance success and happiness. These levels of anxiety continue through adult life if they are not addressed. 
Our mission is focus, resilience, balance, motivation and mental toughness for a better future.