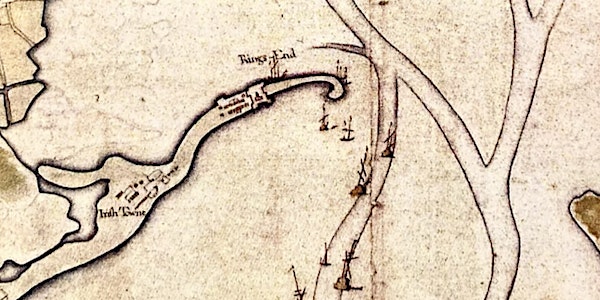 The Point of the Tide
Jerry Fish and Ringsend & Irishtown Community Centre perform to celebrate the area in 3 x 15-minute sets of songs.
Date and time
Sun, 5 Feb 2023 15:00 - 17:00 GMT
Location
Windmill Lane Recording Studios 20 Ringsend Road D04 CF66 Dublin 4 Ireland
About this event
On Sunday 5th February, The youth of Ringsend and Irishtown Community Centre invite you to an exclusive performance and recording of the song 'The Riccys of Raytown' in the iconic Windmill Lane Studios on Ringsend Road, Dublin 4.
Composer Max Greenwood and special guest artist Jerry Fish ~ whose family have a long history in Ringsend, collaborated with local youth and musicians to celebrate this important historic area, focusing on the themes of Raytown's Past, Present and Future.
Funded in partnership with Dublin Arts organisations, 'The Point of the Tide' is one of four Dockland song performance projects also featured in a Gala Concert at The Bord Gáis Theatre on Sunday 21st May 2023, with Jerry Fish as Featured Artist.
Project Inspiration: ~ 'The Point of the Tide.'
Before the North and South Walls were built to create a safer channel of entry to Dublin Port, ships arriving into Dublin had to be guided up the Liffey by local oarsmen known as Hobblers, through narrow and ever shifting channels in the wide open and shallow estuary sands of Dublin Bay.
Ringsend once a thin 'spit' of gravel and sand bank, reaching north from the southern part of the bay, forged over time by the wide tidal mouths of the River Dodder and the River Liffey, known as 'Rinn Aun', meaning 'The Point of the Tide,' historically one of Dublin's primary landing places.
Industrial development saw Ringsend & Irishtown's residents' lives become integral to activity in the bay, Dublin port and the docks.
Lyrics of 'The Riccys of Raytown ' were written by Jerry Fish and members of the Ringsend and Irishtown Community Centre, inspired by the RICCYs themselves, their conversation, Dublin wit, and stories.
Max Greenwood's musical accompaniment is inspired by shifting sands, the power of the tide, a visceral survivalist relationship with the ocean, the noise, dirt, power and human sacrifice of industry, the bonds of family and community, and the challenges presented for the area in the future.
Project Outputs:
• A Website featuring a video performance of 'The Riccys of Raytown' at Windmill Lane Studios, Podcasts and information on the project.
• A unique creative writing and performance experience for a diverse and inclusive local community.
• Raised awareness of the cultural significance of Ringsend & Irishtown for residents & the wider public.