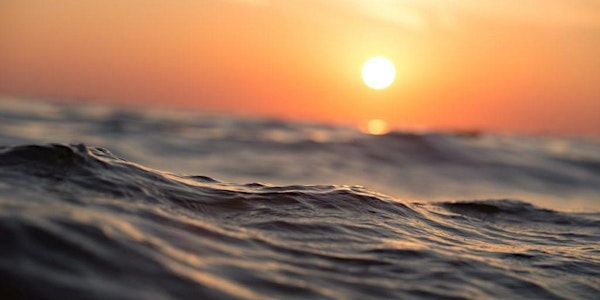 The Rise Wellness Programme
The Rise Wellness Programme is a practical and fun four-week programme that empowers you to have the ability to meet whatever life presents.
Refund Policy
Contact the organiser to request a refund.
About this event
What you will learn.
You will learn the fundamentals of mindfulness practice. Crucially, the Rise Wellness Programme will also guide you on the practical application of a mindful approach and the use of mindset techniques to benefit you in your work and everyday life.
Each week there will be a different theme.
Week 1 - Cultivating awareness;
Week 2 - Resourcing yourself;
Week 3 - Dealing with challenges; and
Week 4 - Living fully.
You will receive recordings of the sessions to keep and we will also provide you with a variety of practices which you will be encouraged to work with over the four weeks.
What previous participants have said about the programme.
"I would like to thank both Barry and John for including me in their Friday morning Rise sessions. I found them to be calming, positive and uplifting. Each one was a memorable experience and will always hold great meaning for me. As a team you are unique and I am so grateful that I have had the wonderful opportunity to be part of your amazing, inspirational and motivational journey. I am looking forward to the next chapter!" - Lynda Nolan Kearney
"I can't speak highly enough of my time spent in practice with the 'Rise' sessions, the reflections that followed each are reminders to practice present moment awareness." - Laurence Herbert
"Having recently completed Rise with John and Barry, I can't recommend it highly enough. Through their relaxed atmosphere, open and honest approach and down-to-earth advice, the content of the workshops was grounded in real-life situations and this made it extremely tangible to us as participants. We left with many much-needed tools to use to aid with self-awareness and self-compassion." - Sinead Fowler.
"As a rather sceptical new-comer to the whole mindfulness thing, what I appreciated most was John and Barry's style of delivery – unpretentious, relatable, and keeping a good sense of humour. Even with more "edgy" stuff they try to keep it real, and I felt more inclined to be open-minded. I was surprised to find myself going back to use the materials and recordings, and have even begun practising the exercises and habits, which I find very helpful." - Donall O'Shea
When?
Tuesday mornings (8.30 am - 9.30 am): 15 Sep, 22 Sep, 29 Sept, 6 Oct.
The Rise Wellness Programme takes place weekly, kicking off with a 30-minute morning session where Barry and John share key tips, insights and simple practices across one of the four themes. There will be an option to stay with Barry and John for an additional 30 minutes to discuss in groups how (a) to adopt the learnings of the previous week and (b) to integrate the guidance offered in the week's session.
Who delivers the Rise Wellness Programme?
The Rise Wellness Programme has been co-created and is co-facilitated by Barry Lee and John Slattery. Barry, a former corporate lawyer, is one of the emerging forces of mindfulness in Ireland with over 4 years experience of delivering corporate mindfulness programmes. He has practiced mindfuless for 13 years and is a founding member and director of the Mindfulness Teachers Association of Ireland, the professional body for mindfulness teachers in Ireland. John, a former accountant and practitioner of mindfulness for eight years, is one of the leading sources of motivation and inspiration in the corporate setting nationally through his work as coach, facilitator and trainer.