Location
National College of Ireland
Mayor Street Lower
International Financial Services Centre
Ireland
Industry, schools, Government and HE in partnership to deliver a pioneering L6 qualification to Dublin's North East Inner City schools
About this event
At this event we introduce the new P-TECH programme. We discuss the background of the P-TECH model and how it has been adapted for Irish education through a committed partnership process. We explore the development of the P-TECH curriculum and highlight some of the programme innovations. Finally, we showcase aspects of the students' learning and share experiences and reflections from the first year of programme.
Session Chair: Dr Leo Casey, CELL, NCI
Part 1: Sowing the Seeds. This part of the session outlines the background of P-TECH, its aims as an educational model and discusses how the work and contribution of the partners that has brought P-TECH to this point in the Irish context.
Contributors:
Dr Leo Casey, CELL, NCI
Aidan Giblin, P-TECH Project Manager
In Part 2, Exploring P-TECH. In this part of the discussion, we will look at the new P-TECH Curriculum and how it was developed. The discussion will also highlight elements of the programme's teaching & learning approach and will show some examples of student work.
Contributor: Dr Ita Kennelly, CELL, NCI
Part 3: Impact and Perspectives on Learning. In this session, presenters from key stakeholders will outline their involvement with the P-TECH programme and will share their reflections on student learning including the programme's structured work placement for Transition Year.
Contributors:
Yvonne Conaty, P-TECH Industry Programme Manager, IBM
Damhnait Digan, Project Specialist, Cisco
School Principals, P-TECH Schools, NEIC
Background
In November 2018, An Taoiseach, the Minster for Education and Skills and the Minister for Public Expenditure and Reform announced the launch of the P-TECH School Initiative for three schools in Dublin's North East Inner City. The project is an adaptation of the P-Tech (Pathways in Technology) an innovative model of education-industry collaboration that was first developed by IBM. In Ireland, P-TECH is a collaboration between the schools (St Joseph's, CBS, Marino College and Larkin Community College), business partners (IBM, Cisco, Virgin Media, Irish Water, Irish Life), National College of Ireland and the Department of Education with the NEIC. The aim of P-Tech is to provide post-primary students in the NEIC area with an innovative and highly relevant education programme that enables them to earn third-level credits. The project supports all three progression options for these students to higher and further education routes as well as direct to employment.
The Certificate in P-TECH comprises two modules (Skills for Business & Career and Skills for a Digital World) which provide opportunities for senior cycle students to learn new digital skills, to enhance their personal development and build their awareness of the working world.

Who this event is for?
If you work within education and are interested in innovative educational initiatives then sign-up for this event! Light refreshments will be served at 10am before the event starts.
Where is this event?
This face-to-face event will take place in the Kelly Theatre, in NCI. Light refreshments will be served at 10am before the event starts. This event will also be live streamed for those that can't attend in person.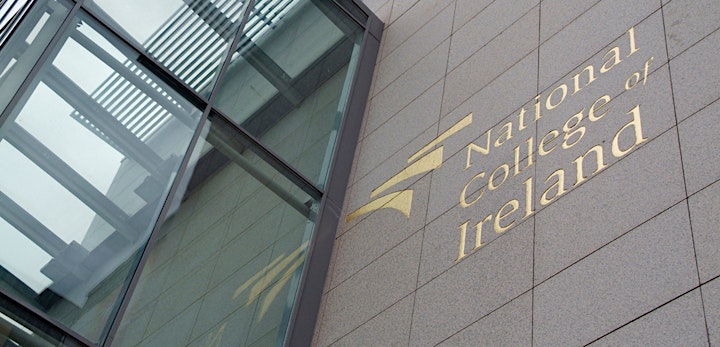 About the Centre for Education and Lifelong Learning
The Centre for Education and Lifelong Learning offers a range of programmes for education and learning professionals. Our faculty are at the forefront of education and learning innovation with research and practitioner expertise in Early Childhood Education and Care, Further Education, Technology Enhanced Learning, Lifelong Learning and design for 21st Century skills. Find out more about the Centre for Education and Lifelong Learning.