Town Hall Consultation on Solid Fuel Regulations
Town Hall Consultation on Solid Fuel Regulations
About this event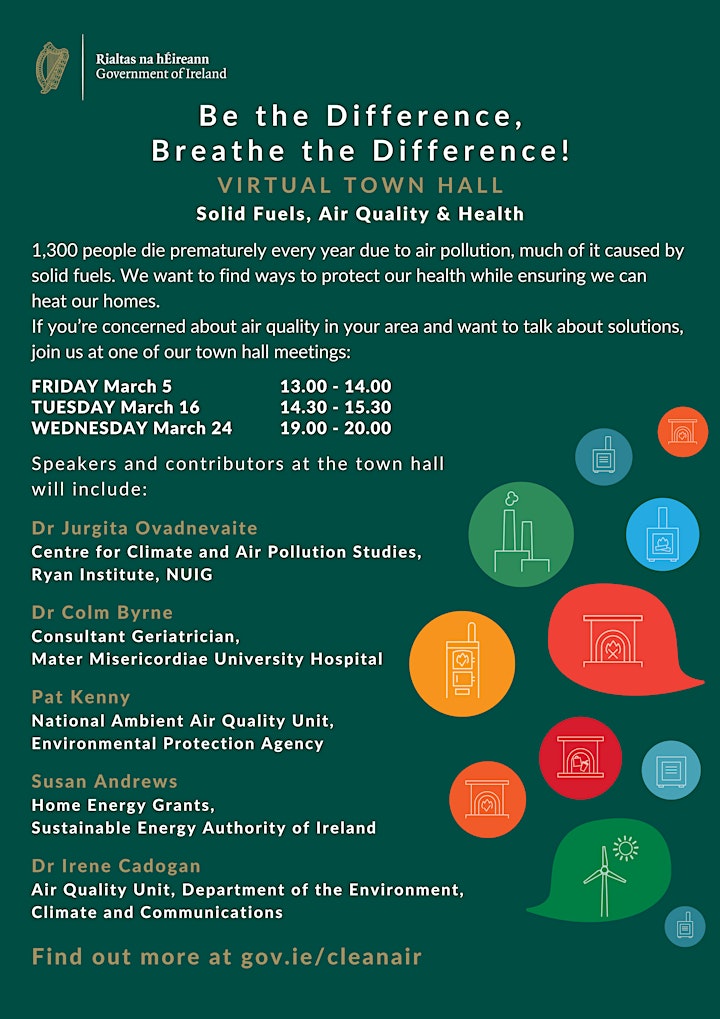 The choices we make when heating our homes can have a big impact on our health and the health of our neighbours.
The Department of the Environment, Climate and Communications is developing new solid fuel regulations for Ireland to help improve air quality for everyone.
As part of our ongoing engagement in relation to the consultation we are holding this event to raise awareness about the key issues that surround the development of the regulations and to address key questions from the public.