Event Information
Location
Clonfert Family Centre
Brackernagh
Ballinasloe
Ireland
Ballinasloe Workshop : Trauma and Recovery
About this event
This workshop will explore the meaning of trauma, the contexts that impact trauma and the effects that differing traumas can have upon us. We will look at social influences on trauma as well as our individual responses. From a deeper understanding of trauma, we will examine healing through then lens of recovery practices and principles. We will learn and employ strategies for empowerment, that develop hope and compassion for ourselves and for others. Our connection and our support of each other will enhance the tranformative journey that all human beings are on. This workshop will cover a number of practical tools that you can use to heal and to maintain your wellbeing.
Who can attend?
Open to anyone with an interest in Mental Health and Wellbeing (age 18+)
Workshop registration.
A nominal registration charge of 5 euros allows access to all REGARI workshops for the spring summer semester. If you missed registration day, you can register on the day of the workshop.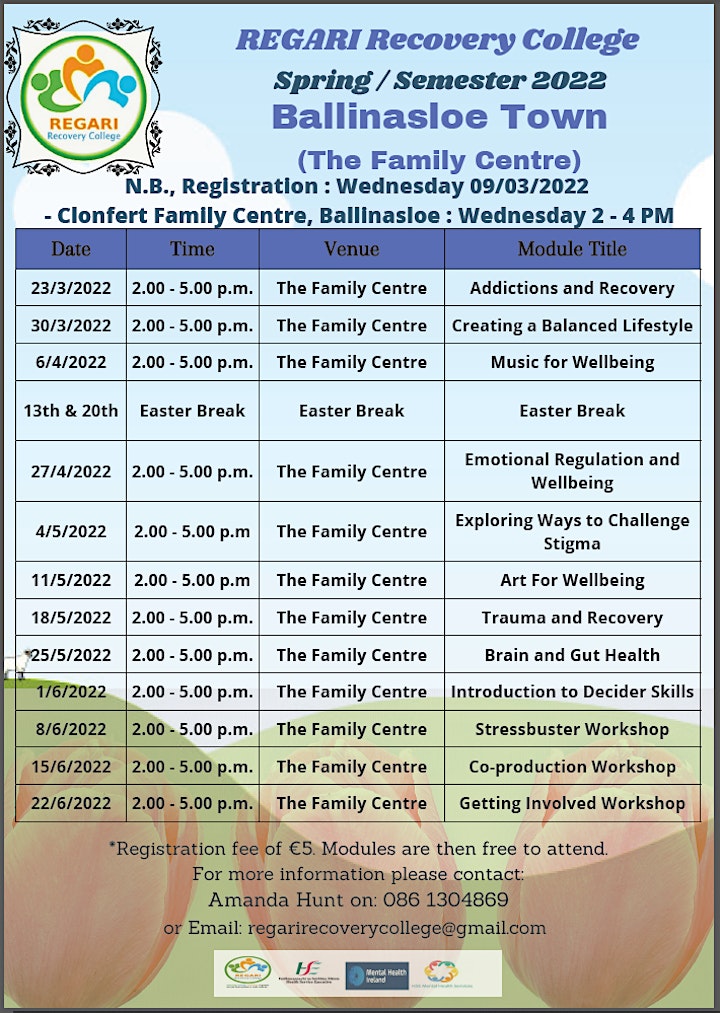 Date and time
Location
Clonfert Family Centre
Brackernagh
Ballinasloe
Ireland