Tuscany Illustration Retreat Open Evening
Description
Valentine's gift to yourself! Come and find out all about Adrienne Geoghegan's (of Visual Art Boot Camps) Tuscan Illustration Retreat, planned for June 13th to 20th! Early birds!!!! enjoy a glass of Italian wine & heart shaped choccies, and meet your host Adrienne and guests. Ask questions and decide it it is for you! If it is, I can book you in. No experience necessary, just a love of art, illustration, children's books, meeting new friends and experiencing Italian culture.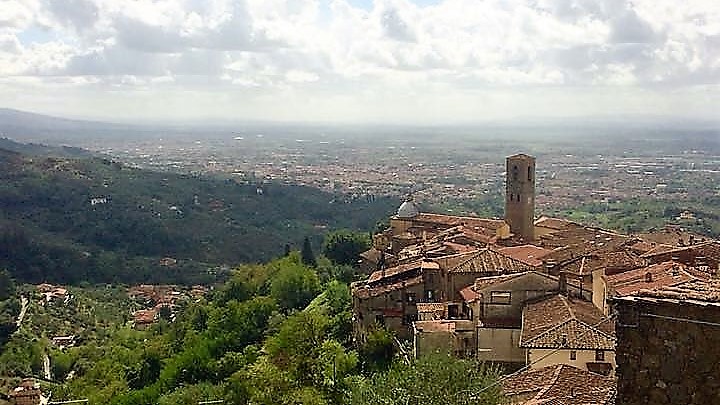 So.... €970 will get you:
Accommodation in a friendly, family run Hotel La Pia, in the beautiful Tuscan Spa town of Montecatini Terme in Italy.
Montecatini Terme is 50 kilometres northwest of Florence. This Tuscan town is famous for its thermal waters. At the turn of the twentieth century, tourism in Montecatini became more cultured and diversified. With more hotels, there was a need to combine thermal bathing with fun and relaxation. In the 1950s and 60s a host of chic restaurants, theatres, and night clubs opened and a lot of celebrities began to visit the city. Sophia Loren and Grace Kelly, not to mention VERDI! were once regular visitors.
This art holiday is suitable for aspiring illustrators, wannabe and beginning picture book makers, budding illustrators, painters and sketchers.
What your trip includes:Seven Nights Half board: We will dine on deliciously cooked dishes including wine at dinner
Professional Tuition and Guidance: Illustration, Painting, Plein Air, Sketching Outdoors for Picture Book Planning.
Guided Tour of Tettuccio Spa and welcome drink on day one.
Trips to the medieval villages of Buggiano and Massa to paint.
Guided tour of the town of Pistoia. Pistoia has won the award of capital of culture 2017.
Transport to Montecarlo, a charming medieval village situated about 15km from Montecatini, including entrance to the fortress.