Tools for engaging meaningfully with the Draft Cork City Development Plan 2022-2028 in the context of TEST SITE
About this event
On Monday July 26th, Cork City Council launched the second of three formal public consultations. This is a day-long workshop facilitated by Rosie Lynch of Workhouse Union. The morning will begin with an introduction to the process from Lorcan Griffin, Senior Executive Planner (Cork City Council). Lorcan will introduce us to the statutory process involved in the preparation of a Development Plan.
The City Council welcomes submissions in any respect of the Draft Plan. They encourage engagement with and shaping of the key priorities that will define the city's future. The aim of this workshop is to encourage proactive engagement with the draft Development Plan. Rosie will present a series of tools so that people are empowered to make submissions in response to the Draft Cork City Development Plan 2022 - 2028.
We will be narrowing down the focus of the workshop to key areas that overlap with TEST SITE project. The proposed chapters for engagement are:
Chapter 3: Delivering Homes and Communities
Chapter 5: Climate Change and Environment
Chapter 6: Green and Blue Infrastructure, Open Space and Biodiversity
Chapter 8: Heritage, Arts & Culture
Chapter 13: Implementation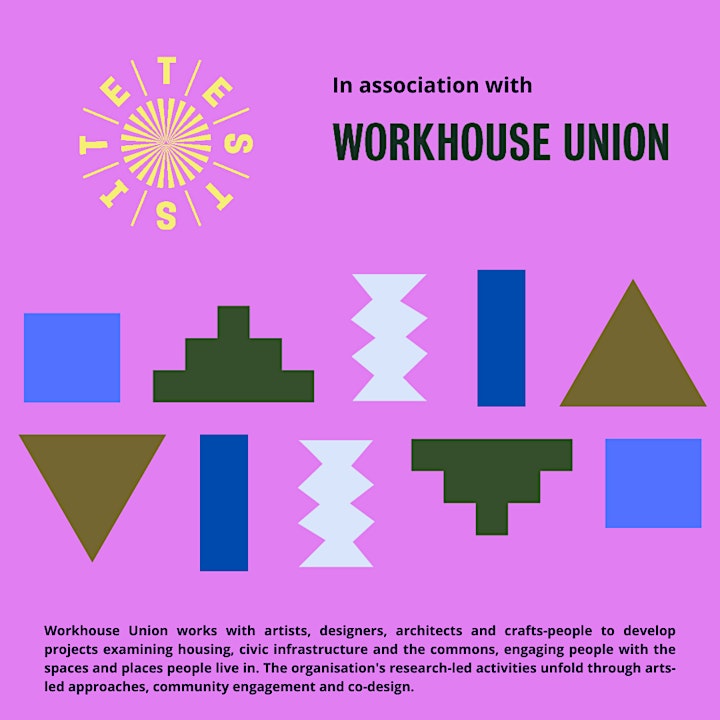 This is an outdoor, socially-distanced workshop, with limited capacity.
This workshop is open to people of all ages provided children are accompanied by an adult at all times.
If you have specific access requirements and would like to attend this workshop, please get in touch before the event.
The workshop takes place at TEST SITE, Kyrl's Quay. Gates are opposite the Bridewell Garda Station.
The workshop takes place out of doors and will last approximately 45 minutes.
Ticket holders should take weather conditions into account and wear appropriate outdoor clothing.
Please note that photographs and footage will be taken during the event, please advise if you do not wish to be included in any photography.
As Kyrl's Quay is an industrial site of significance we have retained as much of the original surfaces as possible. We advise visitors to walk respectfully through the site. We have also maintained the natural features of the site and ask that you respect this when you visit.
Please bring protective face coverings.
If you have booked a place on the workshop but cannot attend please let us know in advance so your place can be made available to someone else.
Email: hello@testsitekyrlsquay.ie
TEST SITE is supported by the Arts Council and Cork City Council Arts Office.