Description
Water Babies, Ireland's leading baby and toddler swim school are advising parents to be extra vigilant with their children around water this summer – whether it's a paddling pool in the back garden, at their local beach or swimming pool. Water-related tragedies can occur quickly and silently however they can be prevented.
Water Babies works closely with Irish Water Safety to educate parents and change behaviour to prevent drowning and water related accidents and has created a helpful guide for parents, which is available from Water Babies website.
Water Babies and Irish Water Safety is also hosting a series of free talks around the country during National Water Safety Awareness week which will include water safety guidelines for babies and young children while the Order of Malta Ireland Ambulance Corps will provide first aid tips for parents. Talks will take place in Junction 6, Castleknock (18 June @ 8pm), Hilton Dublin Airport (19 June @ 8pm), Clayton Hotel Leopardstown (20 June @ 8pm), Radisson Blu Little Island Cork (2 July @ 8pm) and Clayton Hotel Briarhill Galway (20 June @ 7pm).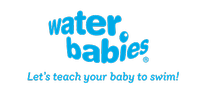 For more info go to www.waterbabies.ie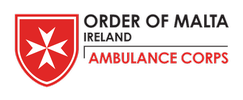 For more info about Order of Malta Ambulance Corps go to www.orderofmaltaireland.org

For more info about Irish Water Safety visit www.iws.ie