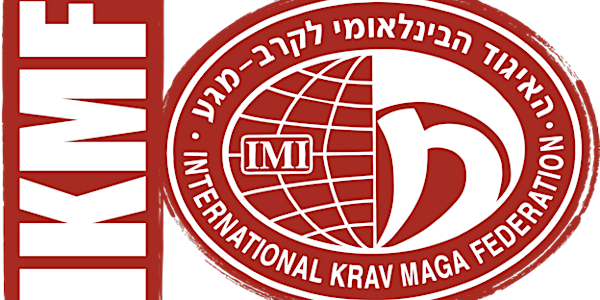 Multiple dates
Weekly Adult Beginner Krav Maga Classes
Adult beginner self defence class in our Maynooth club. Try a class with us to experience Krav Maga then join our weekly class
Date and time
March 23, 2022 · 8:15pm - December 13 · 9:15pm GMT
Location
Maynooth Town Football Club Newtown Road Newtown Maynooth Ireland
About this event
This class is open to adults 18 and over.
This class enables you to try training with us and experience Krav Maga before committing to membership.
Upon completing this class, you'll be able to purchase a batch of classes for us and attend this same class weekly.
FAQs
Are the classes suitable for women?
Absolutely! In fact, IKMF Krav Maga has a dedicated curriculum just for women which supplements the main curriculum, and all 3 of the instructors in the club are certified to teach this (the program is called "Stay Away")
Do I need to know martial arts?
No - you don't need any experience in martial arts. IKMF Krav Maga is quite different to martial arts classes. If you do have experience - you'll find that you'll be able to call on some of your past experience and work it into Krav Maga
Do I need to be fit?
No - our classes are designed to challenge your existing fitness level. You'll find that the class will be a challenge regardless of your level of fitness
What do I wear to class?
When starting out simply wear practical "workout clothes" - a t-shirt and tracksuit with runners
What do I bring to my first class?
Bring a bottle of water and a small towel along with wearing the attire described above
What's a typical class like?
Krav Maga focuses on self defence first and foremost. Every class typically involves: a vigorous warm-up to prepare for training, games and drills to prepare you for what's in the lesson, working on specific techniques with partners, then finishing drills to practice what you learned in the class
Do I need any special equipment
Not to get started - but over time we recommend at least a good gum shield for safety. We've lots of information on this so can discuss this with you in person
How much does regular, weekly training cost?
We operate a prepaid model. 4 classes cost €50, each time you attend a class we deduct one. We prompt you to buy more classes when you're almost out of classes. This was introduced to deal with any "snap closures" due to Covid and works great for people who work shifts
Do you hold women only classes?
Not at this time - all classes are mixed and suitable for men and women. In practical terms, it benefits everyone to train with people of different sizes and strengths. Mixed classes are more effective in this regard
Are there belts or levels?
Yes - but this isn't mandatory. You're free to continue training with us without taking level tests. For those that do want to take tests we usually hold 1-2 gradings per year and these are a great challenge. Ranks from lowest to highest are Practitioner 1-5, Graduate 1-5 and Expert 1-5
About the organizer
IKMF Krav Maga classes in Celbridge and Maynooth