Multiple Dates
Weight Loss Support Group by Be Fit Club
Event Information
Location
Be Fit Club - Weight Loss Dublin Support Group
17 Synge Street
D08 XV74 Dublin, IRL
Ireland
Description
EDUCATION IS A KEY FOR ERADICATING OBESITY
Finally, you've found a weight loss programme that works with lifelong results! We will tailor and customize a weight loss programme built on your specific needs, in order to have you losing weight and feeling incredible in no time!"

Losing weight was always difficult for YOU. We've been there; diets that don't work, books that don't make sense and DVDs that are so boring you can barely drag yourself through the first ten minutes.

Losing weight is also important, carrying extra weight triples your likelihood of heart problems, catapults your risk of diabetes and worst of all leaves you feeling depressed and sluggish.

Thankfully, we are here to help. With lot of experience and expert knowledge we have developed a fool proof system that will enable anyone to get fit, increase their vitality and feel incredible. We love seeing people get results and achieve their dreams, in fact it's what wakes us up in the morning; so if you want to shed extra pounds, improve your health and look fantastic you are in the right place.
"We use cutting edge, scientifically proven methods that guarantee lifelong results!"

Our method is truly unique. As well as educating our members on the chemical process and menthal motivation of weight loss. We also provide them with the tools to succeed.

Firstly we use an incredible mobile application, based on the ancient practice of mindfulness, that will help you become aware of what you are eating and help you make the right choices. Secondly we use specialised equipment to test your progress every week, measuring the exact changes your body is making. Thirdly we will educate you on the rules and chemical process of getting the write choices if on the processes of weight loss so you are empowered to make the changes necessary to become the fittest, healthiest version of yourself. Lastly, we will be with you, every step of the way, offering expert insights, friendly support and tailored advice to make sure you reach your goals.

As well as this we give you a host of other benefits including:
An average fat loss of 2-4 llbs of body fat lbs per week
1 hour private dietary consultation.
Digestive health master class.
Achieving your ideal shape (and looking incredible!)
Lowering your cholesterol level
Rebalancing your hormones & reducing stress
Making you feel sexier, stronger and more confident!
It only takes six weeks to change your body & change your life! With our help and expertise you will feel fitter, stronger, healthier and happier in no time

It's hard to write enough words to truly convey how powerful taking control of your health can be. We've seen people turn their lives around through our courses and you can to.

You will receive a 1 hour dietary consultation with our in house experts to provide you with a completely personalised and tailored program that guarantees results. As well as this you will receive 6 follow up body composition analysis checks to show you exactly how well you are performing.

To top this off you will receive a folder jam-packed with the latest, scientifically proven techniques for burning fat and a weekly email to keep you motivated.

If all of this isn't enough we are even throwing in unlimited phone support from your own wellness coach!
Plus This Bonus: Weekly Body Composition Analysis:

Our weekly analysis will tell you EXACTLY what changes your body is going through to help you stay on track and maximise your results. We will tell you your exact weight, body fat %, healthy body fat indicator, total body water %, bone mineral mass, visceral fat indicator, Basic Metabolic Rate and physique rating.
This is a truly unique offer that is going to help you reach your fitness goals, improve your health and most importantly boost your confidence. Sign up today and take the first step towards becoming the fittest and happiest version of yourself!
Healthy body composition reduces the risk of developing chronic diseases such as: High blood pressure, High cholesterol, Cardiovascular disease, Insulin insensitivity,Type 2 diabetes, Hormonal imbalances. Bioelectrical Impedance Analysis (BIA) is a safe, non-invasive tool that can be used to accurately assess various aspects of body composition and metabolic health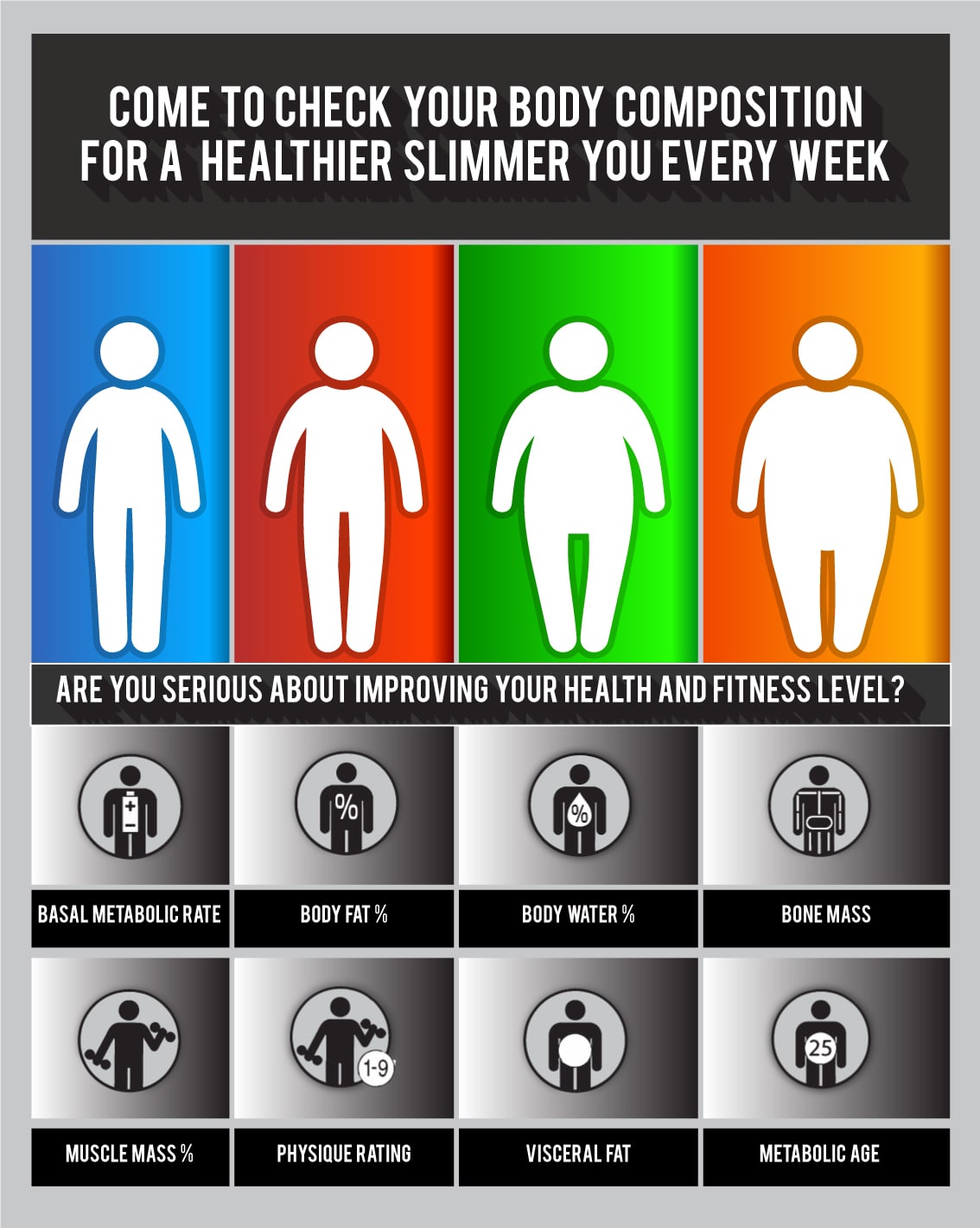 Location
Be Fit Club - Weight Loss Dublin Support Group
17 Synge Street
D08 XV74 Dublin, IRL
Ireland