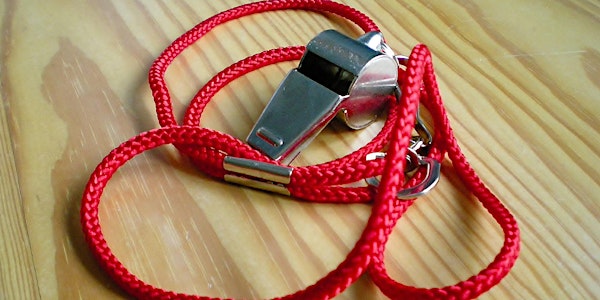 Whistleblowing
This 2 hour session looks at the relevant legal and regulatory requirements while delving into some practical examples.
About this event
All financial service providers are required to have a policy or channel in place that allows employees to raise issues of concern with respect to non-compliance with financial services legislation without fear of retaliation from their employer. In addition, the Protected Disclosures Act, which applies to all commercial entities, was recently amended to transpose the European Whistleblowing Directive into Irish law.
Topics Covered:
Central Bank (Supervision and Enforcement) Act 2013
Protected Disclosure Act 2014 as amended
Whistleblowing Directive 2019
Practical examples of whistleblowing
Practical tips on how to comply
Suitable for:
This course is suitable for most roles at firms within the Financial Services sector. It is recommended for Compliance Officers, Individual Intermediaries/Brokers, PCF Role Holders, HR professionals and others.
CPD:
Accredited with the the IoB, III and LIA.
Approval for other bodies can be obtained on request.
A CPD certificate will be issued within a week of course completion.
Cost: €195 per person.
Click HERE to view our full timetable
For further information, please contact us:
info@regsol.ie
+353(0)1 539 4884