Event Information
Location
Maureen's
14 Mulgrave Road
T23 FT65 Cork
Ireland
Join Jeanie Jyanti & Bhooshita Soyjaudah, two of the many wild ones we know, to discuss and smash stereotypes
About this event
Wild Ones Salon is a casual conversational space for women and non-binary people of all backgrounds in Cork created by Good Day Cork.
Our speakers for this evening are Jeanie Jyanti & Bhooshita Soyjaudah. They'll share their thoughts on what they choose to challenge.
You're invited to join and be as you are. This is your time to speak, be heard and to smash stereotypes.
More about Jeanie Jyanti
Jeanie Jyanti is a yoga business owner who daily challenges the normative ways of being. From leaving her permanent pensionable job in science to pursue her passion to create a business and a community that serves people daily. She has a drive to live authentically and that, almost always, goes against the grain! She'd love to share her story with you.
More about Bhooshita Soyjaudah
Bhooshita Soyjaudah is currently studying a Masters in International Public Policy and Diplomacy at UCC. Bhooshita is originally from Mauritius, but only lived there for nine months, and moved to India for six years, South Africa for four years, and now living in Ireland for 16 years.
Bhooshita says, "You can say that I am a citizen of the world. I am passionate about languages, learning about new cultures as well as helping migrants in Ireland. My friend Sinead who is also a volunteer with SERVE, introduced me to the Think Global Act Local programme. Through this programme, I learnt a lot and I got to teach Vietnamese children English online. The Flip Flop Appeal is such a great cause. I choose to challenge the question where are you from?'"
--
What will happen at this Salon?
Come as you are. Doors open at 7:15pm. Bring your own story too to describe what stereotype(s) you want to smash. We'll welcome you with tea.
Once we settle in, we'll have three rounds of discussion. There will be a few table questions to help spark the conversation. You'll hear from the speaker in between the rounds. You're invited to share your story with the person next to you or listen deeply to them... it's a Salon after all.
After a 90min discussion, we've set aside time for the 'Noble Call'. This is a song & poetry session. If you have a poem or song to share, just let us know on the night! All languages are welcome.
We hope you feel energised, heard and empowered at the end of the night. The bar will be open till 10pm.
It's also a fundraiser!
This Wild Ones Salon is a fundraiser for the Flip Flop Appeal by Cork-based charity SERVE to help empower women and young people in Asia & Africa gain the skills and training to live a dignified life. Both our speakers have also volunteered with SERVE.
--
About Good Day Cork
Good Day Cork is a positive media and event space dedicated to change the narrative. Our guiding values are Grace, Integrity, Grit, Gratitude, Collaboration and Boldness. Each of these help us do our best work. They keep us on track and inspire us. Read more.
About Maureen's
Maureen's is a small neighbourhood bar on the corner of Dominick and John Redmond streets at the edge of Shandon, offering a cozy, welcoming space for drinks and conversation and an intimate venue for music, arts and community events. Read more.
--
Good Day Cork & Maureen's are thrilled to meet you!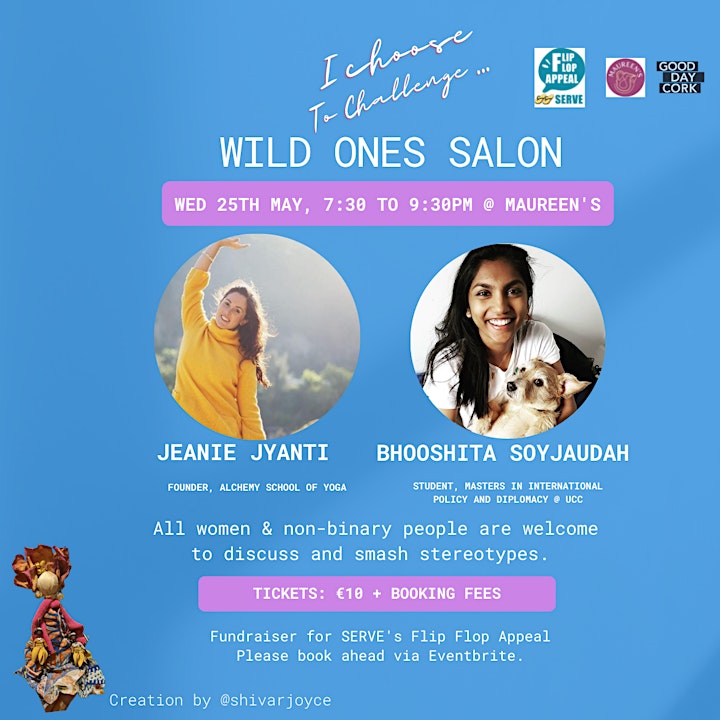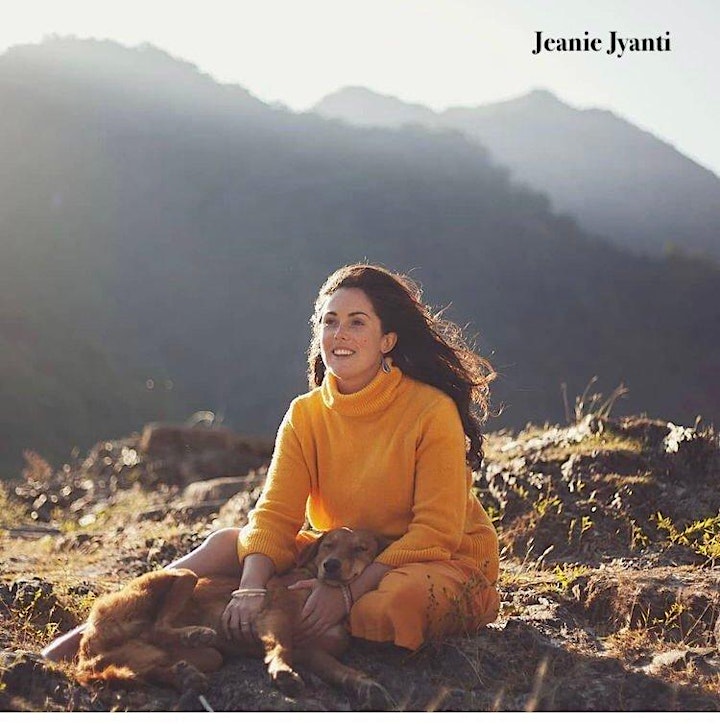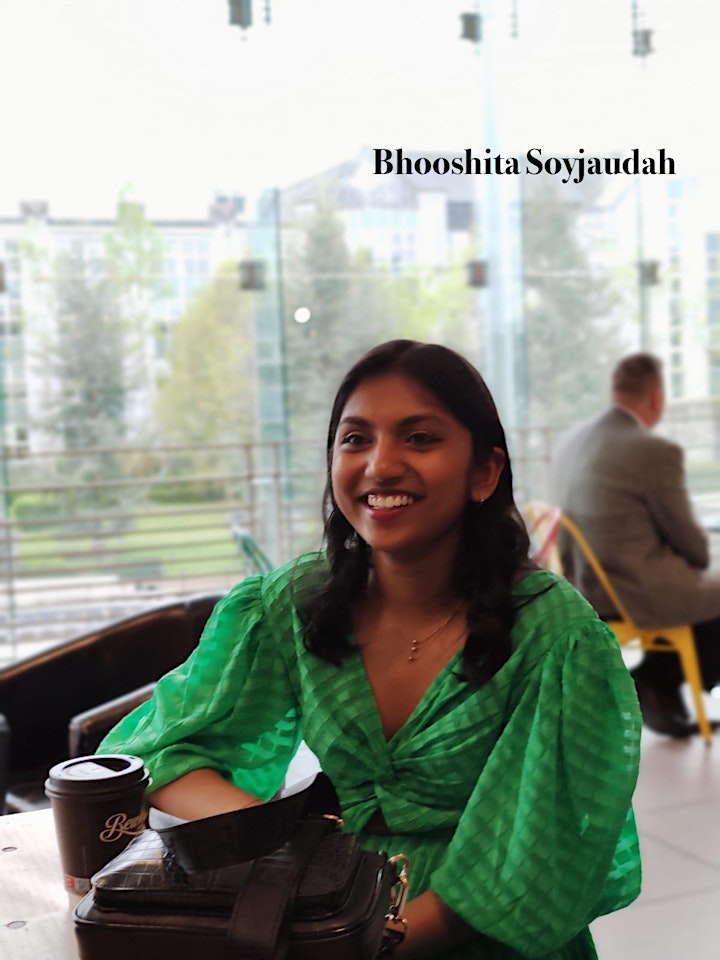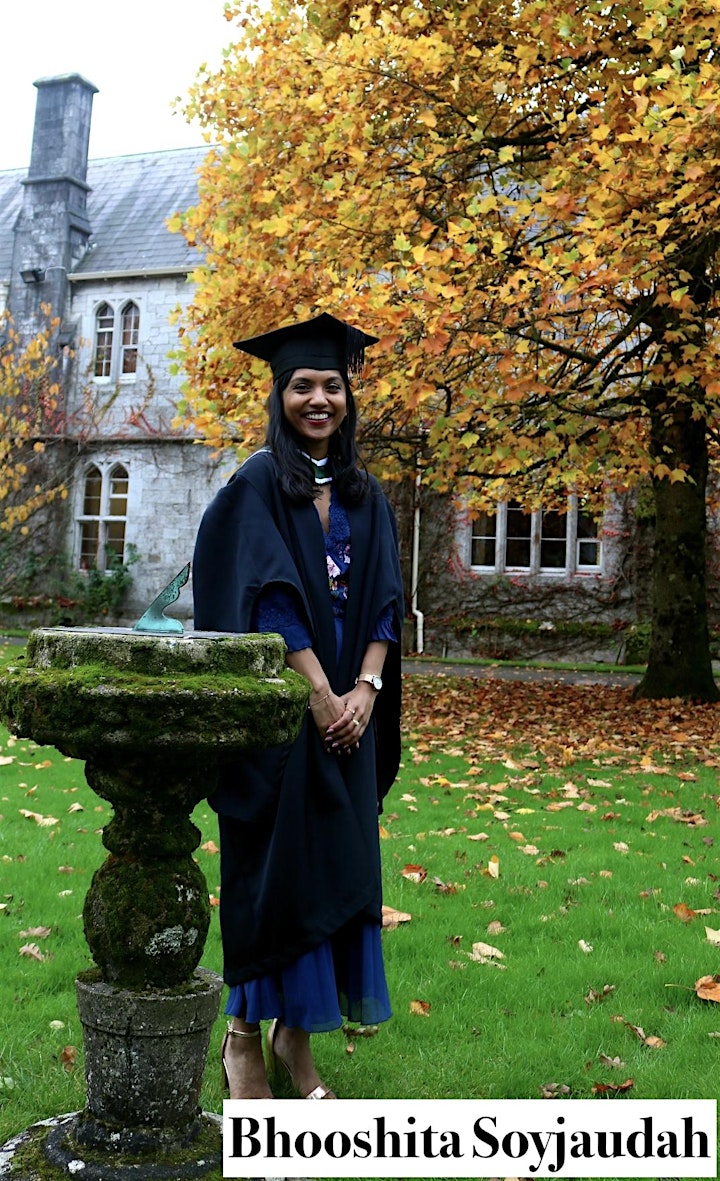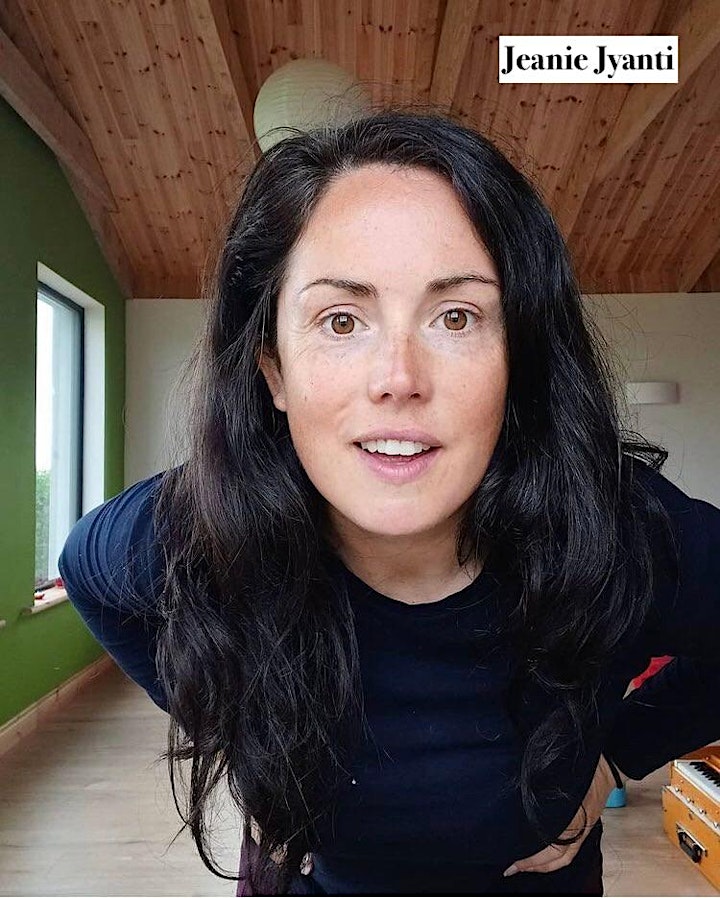 Date and time
Location
Maureen's
14 Mulgrave Road
T23 FT65 Cork
Ireland