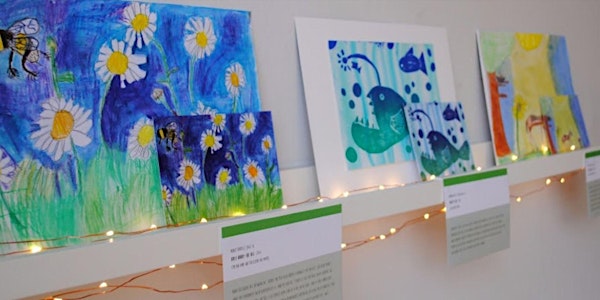 Wild Postcard Project for Wild Acres Week
Wild Postcard Project Online Experience
About this event
Join biodiversity experts and artists in this hands-on guided art workshop where you'll explore biodiversity from every perspectives (microscopic to whole ecosystems!). Make sure to bring your favourite art supplies!
Your biodiversity-themed art session will be guided by marine biodiversity expert, Dr. Angela Stevenson, and terrestrial biodiversity expert, Dr. Eileen Diskin, both of whom are artists, that founded the Wild Postcard Project in 2016.
Open to all ages - little kids, children & big kids too (adults)
Suggested materials include:
Paper
Pencils, crayons, markers
paints
You could also gather materials for collaging:
Magazines and other nature inspired imagery
An assortment of coloured and textured papers
Scissors & glue
Further Info:
The Wild Postcard Project was founded in 2016 by Marine Scientist Dr. Angela Stevenson and Terrestrial Scientist Dr. Eileen Diskin, friends who met while working on their PhDs (studying deep-sea coral reefs and flamingos, respectively). Sitting around in a pub one evening doing artwork (a tradition of theirs), they were discussing ideas for a new project that could combine their mutual loves of biodiversity and artwork. A bit of drawing, a bit of chatting, and a lot of brainstorming…and the Wild Postcard Project was born!
The idea is simple: the Wild Postcard Project coordinates artwork competitions in which kids & teens are invited to showcase their local biodiversity through artwork (of any kind). Ten winning pieces, as selected by a jury, are converted into postcards, allowing the awesomeness of local biodiversity to be sent around the world. In promoting the use of postcards - reverting to the days of pen pals - their approach provides a digital detox.
To date, they have coordinated eight of these competitions in six countries around the world (including 3 times in Ireland), receiving on average ~1,000 entries per competition.
https://wildpostcardproject.com/
This community focused initiative is kindly supported by Rethink Ireland.