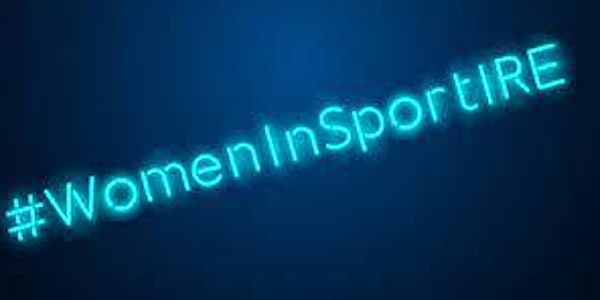 Women In Sport Coaching Conference
Sport Ireland presents the "Women in Sport Coaching Conference" on 3rd of December 2022 in The Grand Hotel in Malahide, Co. Dublin
When and where
Location
The Grand Hotel Malahide Grove Road K36 XT65 Malahide Ireland
About this event
Sport Ireland are pleased to announce their first ever, Women in Sport Coaching Conference. Taking place on December 3rd from 9.45 – 16.00 in the Grand Hotel Malahide, Dublin, the conference invites female coaches, and male coaches of female athletes/teams, from teenage to adult level to join us for a day of presentations, panel discussions and breakout sessions. Those in attendance can expect to hear from Irish and International keynote speakers, coaches and coaching professionals who will share their knowledge and tips to unlocking potential and creating environments where their athletes flourish. Talks/workshops on the day include:
- Creating environments for athletes to flourish
- Coaching teenage girls
- Nutrition and menstrual cycle and the female athlete
- Creating psychological safety in your training group
- Creating the right culture
- Coaching high-performance athletes
- Plus more
Speakers already confirmed for the day include;
- Gail Donohue – A former national-level synchronized swimmer, Olympic and current coach, holds a science degree in kinesiology and is a Chartered Professional Coach. In addition, she is a Coach Developer and Coach Evaluator and has previously worked with the Canadian Institute of Sport around the well-being of high-performance coaches and on effective ways sport organizations can maintain positive relationships with their coaches.
- Sharon Madigan - Head of Nutrition for the Sport Ireland Institute since 2010 with responsibility for the co-ordination of nutrition support services to elite athletes and to a number of National Governing Bodies, for example, boxing, rowing, athletics, judo and cricket. Sharon also supervises research being undertaken on the topic of menstruation and sport and is an expert when it comes to the female athlete, nutrition and menstrual cycle.
- Greg McWilliams – Ireland Women's Rugby Team Head Coach joins us for a panel discussion to talk through his methods of working with athletes to enhance their playing ability and enabling them to flourish.
- Sarah Kelleher – A former Ireland Hockey International captain with 127 caps, Sarah is coaching with the Irish Women's Hockey team having previously coached the England U18 squads. Sarah will share her philosophy toward a flourishing model of coaching that truly looks at the holistic development of people, creating environments that allow individuals, teams and organisations to flourish.
- David Malone - Four time Paralympian and gold medallist in the Sydney Paralympic Games. David is Performance Director for Paralympics Ireland and Head of Paraswimming. He is coach to a number of athletes, including Ellen Keane and was recently named Swim Ireland Performance Coach of the Year.
More speakers will be announced in the coming weeks.