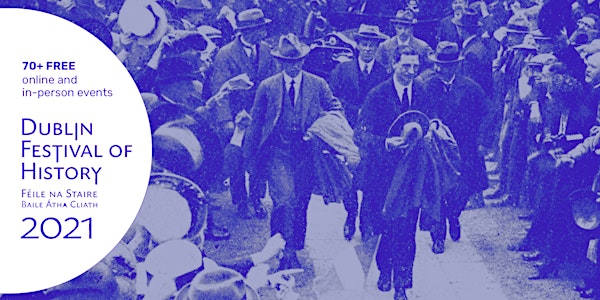 Women, Surveillance, and Punishment during the Irish War of Independence
Presented as part of Dublin Festival of History 2021
About this event
In this online event, Dr Mary McAuliffe looks at Republican surveillance of and acts of gendered violence against women, including forcible haircutting and other sexualised assaults, threatening letters, battery and abductions during the War of Independence.
Using her research in multiple archives, she will analyse the specific types of violence and intimidation experienced by civilian women during this period, their impacts and legacies, as well as the long historical silence about this.
Dr Mary McAuliffe is a historian and Director of the Gender Studies Programme at UCD, specialising in Irish women's / gender history. She is the co-author on 'We were There; 77 Women of the Easter Rising' (Four Courts, 2016) and co-editor of 'Kerry 1916; Histories and Legacies of the Easter Rising' (IHP, 2016) and a biography of the revolutionary woman, 'Margaret Skinnider' (UCD Press, 2020). She has also published on several aspects of Irish women's history, on gender, violence and war, memory, commemoration and history, social and political history, and the histories of sexualities.