Sales Have Ended
Ticket sales have ended
Congrats you are booked, we look forward to seeing you :)
Event Information
Location
Brookfield Youth and Community Centre
Brookfield Road
D24 VF5E Dublin
Ireland
Sales Have Ended
Ticket sales have ended
Congrats you are booked, we look forward to seeing you :)
Women's 6-Week resilience building programme for women that uses a dual approach to develop both mental and physical self-defence skills.
About this event
About
The programme is six weeks long. Classes are once a week for one hourand a half. The first half will be focused on building mindset skills using positive and coaching psychology methods. Mindset training will involve being introduced to foundational positive psychology theories and techniques. Each session will provide simple exercises that support the development of a positive and resilient mindset.
The second part of the class teaches physical self-defence. This involves training the techniques necessary to defend yourself when targeted by crime or violence. The style of self-defence stems from Brazilian Jiu-Jitsu.
The course is focused on teaching the participants to learn movements required to defend themselves in a variety of potentially dangerous scenarios.
Why Mind & Body Defence
The world we live in today is full of potential threats to women. From the high percentage of online bullying and the pressures of social media to the physical threat of violence against women becoming more common in Ireland, as seen in the tragic recent cases of Anna Kriegel and Justine Valdez.
This programme aims to educate participants on how to develop a healthy mindset with the knowledge of proven psychological techniques to manage anxiety, cope with life's pressure and build confidence.
In addition, it will teach potentially life-saving self-defence techniques. The combination of this dual approach is expected to increase the participant's confidence in their mind and body.
6 Week Timeline (see below)
Instructors
Lorna Lawless
Lorna Lawless is a Coaching Psychologist and creator of Next Level Coaching. She holds a first-class honours M.A. in Coaching Psychology from University College Cork and a BSc in Psychology from the Open University. She is a graduate member of the Psychological Society of Ireland (PSI), the association for Coaching & the Secretary for the Coaching Psychology SIG in PSI. She has worked as a mindset coach in SBG Ireland and is currently researching women's mental toughness through using combat sports.
Lorna's Coaching Expertise
Mental Toughness | Emotional Intelligence | Positive PsychologyQualified Assessor: MTQ PlusEQi 2.0 Strengths Profile Spot light
Jaqueline AlmeidaJaqueline Almeida is the founder and main coach of Ladies Self-Defence and Brazilian Jiu Jitsu (BJJ) classes at SBG Ireland HQ. This has become one of the most successful self defence classes in Ireland. Jaqueline specialises in empowering clients by introducing them to martial arts by focusing on self-defence and Brazilian Jiu jitsu (BJJ). Through this training she teaches clients to physically defend themselves and to build confidence whilst also improving their overall health both physically and mentally.
Jaqueline's Expertise/ Record
Personal Trainer | Jiu Jitsu | Grappling | Self – Defence IBJJF Multi-Medalist | Europeans NO GI IBJJF - Silver
Terms and conditions: Photo/ video - When you enter the event premises, you enter an area where photography, audio and video recording may occur. By Registering you consent to interview(s), photographs, audio recording, video recording and its/their publication, exhibition or reproduction to be used for news, promotional purposes, advertising, inclusion on websites, social media, or any other purpose by South Dublin County Sports Partnership and its Partners.
Disclaimer: You should understand that when participating in any exercise or exercise class/ program, there is the possibility of physical injury. If you engage in this exercise or exercise class, you agree that you do so at your own risk, are voluntarily participating in these activities, assume all risk of injury to yourself, and agree to release and discharge your South Dublin County Council, South Dublin County Sports Partnership and other parties involved in this program from any and all claims or causes of action, known or unknown arising out of participating this exercise class.
Health Screening (please answer YES or NO):
1. High blood pressure
2. Elevated blood cholesterol
3. Diabetes
4. Epilepsy
5. Dizziness or fainting
6. A bone, joint or muscular problem or arthritis
7. Asthma or respiratory problems
8. Any sustained injuries or illnesses
9. Any allergies
10. Are you taking any medication
11. Has your doctor ever advised you not to exercise
12. Is there any reason not mentioned above why any type of physical activity may not be suitable for you
Covid-19 Screening (please answer YES or NO):
1. Do you have symptoms of cough, fever/high temperature (38° C or above), difficulty breathing, loss or change in your sense of smell or taste now or in the past 14 days?
2. Have you been diagnosed with confirmed or suspected COVID-19 infection in the past 14 days?
3. Are you awaiting the results of a COVID-19 test?
4. In the past 14 days, have you been in contact with a person who is a confirmed or suspected case of COVID-19? Click hse.ie/coronavirus for up to date information on 'close contact' and 'casual contact'.
5. Have you been advised to self-isolate at this time?
6. Have you been advised to restrict your movements at this time?
7. Have you been advised to cocoon at this time?
Declaration - In attending this event, I affirm that I have read this form in its entirety and I have answered the questions accurately and to the best of my knowledge. I understand that I am responsible for monitoring myself throughout the activity and should any unusual symptoms occur, I will cease participation and inform the instructor. If you answered YES to any of the above questions, medical clearance must be obtained prior to participation in any activity session. I agree to contact my GP and obtain permission prior to commencement of the activity and that this permission be given to the instructor.
National Activity survey.
GDPR: All data collected on participant's physical activity levels is anonymised and submitted as an aggregated figure to Sport Ireland. Sport Ireland aims to capture national physical activity participation trends by analysing data that is submitted by the LSPs. Demographic data (name/contact details) collected by the LSP at the time of registration isn't accessed by Sport Ireland.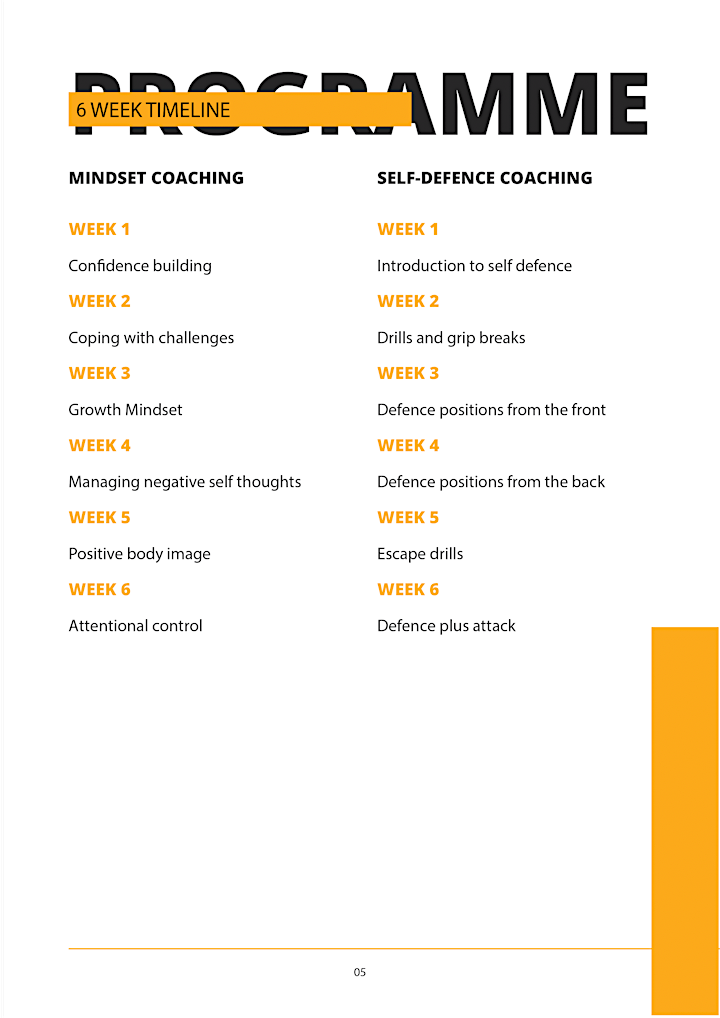 Date and time
Location
Brookfield Youth and Community Centre
Brookfield Road
D24 VF5E Dublin
Ireland