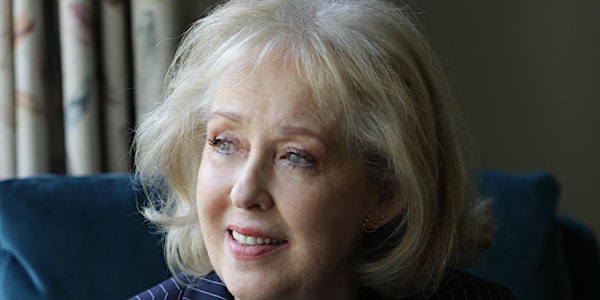 Write by the Sea Poetry Masterclass with Mary O'Donnell
Chat and learn about Trusting your Own Experience when making a poem. This innovative Masterclass has a *Special Feature (see below).
Refund Policy
Contact the organiser to request a refund.
About this event
About the Masterclass
Poets. You know who you are, you've been following a 'feeling' about words and emotions for quite some time, you're busy writing fragments, lines, and often full poems. Perhaps some of you automatically discount them, or shove them in a drawer. Join Mary O'Donnell's poetry masterclass and chat and learn about Trusting your own Experience when making a poem, about Line-length/Breaks, about Sound repetitions, Subjects and Themes, about decision-making for the sake of your poem and, above all, honouring the work of your own imagination.
About Mary O'Donnell
Mary O'Donnell is a poet, short story writer and novelist. Her latest poetry collection of eight is "Massacre of the Birds" published by Salmon. Novels include "The Light Makers", "The Elysium Testament" and "Where They Lie", and short story collections include "Storm Over Belfast" and "Empire". Her poetry has been translated to Hungarian and Brazilian Portuguese, and her short fiction to Spanish. Numerous awards include the Fish International Short Story Competition, the Cardiff International Poetry Competition, the VS Pritchett Short Story Competition and the Listowel Writers' Week Short Story Award. Her essay "My Mother in Drumlin Country", published in New Hibernia Review in 2017, was listed among the Notable Essays and Literary Nonfiction of 2017 in Best American Essays (Mariner). Adjudication panels served on include the Strokestown International Poetry Festival, the Irish Times Poetry Award, and the New Irish Writing Award; she is a current member of the Toscaireacht of the Irish artists' affiliation Aosdana (to which she is an elected member since 2001).
*Masterclass Special Feature
As a participant in this Masterclass you will have an optional opportunity to send one of your poems to Mary O'Donnell. This will give the poet an opportunity to get a sense of what she can work towards with the group during the event. It will also allow her to engage with you in some way during the event, about your work. To make this happen, Write by the Sea will contact you one week before the Masterclass and will give you an email address to which you can send your poem. In the meantime, please do not email poems to Eventbrite or to Write by the Sea!