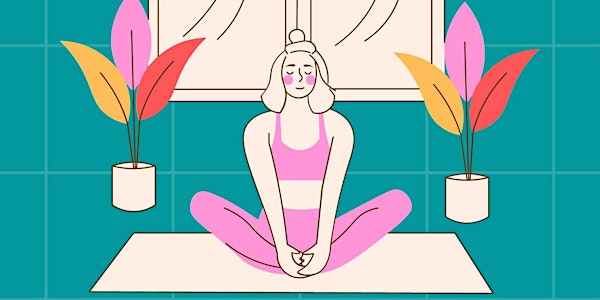 Multiple dates
Yoga in Dun Laoghaire • 6 weeks course • suitable for beginners
Join us for relaxing 70 minutes of active yoga! Balance your body, mind and spirit through yoga practice in Dun Laoghaire, south Dublin.
Date and time
Wed, 12 Oct 2022 18:30 - Wed, 17 May 2023 19:45 IST
Location
Dominican Primary School Convent Road Dublin Ireland
Refund Policy
Contact the organiser to request a refund.
About this event
This is an in-house course of 6 classes by Body, mind and spirit in Dun Laoghaire. Attend these 6 classes over 7 weeks.
Yoga is not only meditation and the experience of spiritual journey. Yoga can be a good physical practice too. If you ever thought that yoga is boring, don't be misguided. I thought the same! And then, I learned how to do asanas properly and it never was boring again.
Class incorporates asanas (yoga postures) that are connected in a nice and smooth flow, movement sequences, breath work, relaxation. All of these combined will help you to relax, calm down and improve your self awareness, and mindfulness. Yoga practice will help to build up your strength, flexibility, mobility, balance, and will improve your sleep pattern and breathing.
Suitable for all levels and all ages, we will provide options for those who need them - modifications and progression.
You should try yoga if:
- if you ever have the need to stretch your muscles after a long day behind computer,
- if you feel the need to calm down and relax after a busy day,
- if you have the feeling you want to be guided,
- if you are looking for some complimentary activity to your current hobby, e.g to your cycling, running, climbing (yoga practice will help to stretch the tight muscles around your hips and shoulders),
- if your mind is scattered and full of thoughts and you want to learn techniques how to bring your mind back to the moment,
- if you want to build up your strength but without building up musculature, just lean muscles,
- and most importantly, if you want to meet like minded people!
If you have any serious health conditions please discuss your attendance with your GP or the specialists.
terms and conditions:
All class participants must be 18 years or over. Please bring your own mat. I am providing some yoga equipment, and I also have few yoga mats, just in case. You can use them on your owns risk (from the point of spreading diseases).
Your 6 weeks course starts on the Wednesday you selected at the check out of your ticket. You can attend these 6 classes over 7 weeks (you can miss one class and still avail of all 6 classes).
Refunds:
- cancel the course more than 3 days before the course starts - get 50% refund (earlier than Sunday 6.30 evening)
- cancel 3 or less days before the course starts - no refunds (later than Sunday 6.30 evening before your course starts).
Courses are non-transferable and non-refundable. Prices are subject to change without notice. We reserve the right to amend prices and printing errors. If Body, mind and spirit in Dun Laoghaire has to cancel a class an alternate day or days will be offered (a class or classes will be added after the course finishes).
There are no classes during bank holidays and school holidays (e.g October mid- term break, Christmas , spring mid- term break, Easter holidays, summer holidays). No refunds in case you counted with these days over holidays.
There is no class on 19th of April.