Sales Have Ended
Ticket sales have ended
Congratulations , You have taken the step to being you closer to your Career Goals. Denise & Kate are looking forward to meeting you .
Sales Have Ended
Ticket sales have ended
Congratulations , You have taken the step to being you closer to your Career Goals. Denise & Kate are looking forward to meeting you .
Denise Brady from Teamwork Recruitment and Kate Rooney from The OnLegs Agency have joined forces to Bring you "The Career Boot Camp ".
About this Event
If you are serious about your Job Search then join Denise and Kate for 4 sessions that will equip you with the necessary tools to REBOOT YOUR CAREER.
Commences Thursday 11th Feb at 11:00 and runs for 4 weeks. Not to be missed if your serious about Rebooting Your Career
With all the distractions over the past 12 months, it's understandable that your focus has maybe shifted from Thrive to Survive. It's now time to change that Mindset and get back on your Career trajectory.
It's time to take back Control of Your Career Goals
The Career Boot Camp has been designed to give you the tools you NEED to help you get the role you DESIRE.
Who is The Career Bootcamp for ?
The informative Program is for anyone who needs help with moving on in their career. This may be through a promotion or a completely new job that you are considering and would also suit anyone that may be out of work or wants to improve their chances of securing a new role.
If you want to be more confident in applying for roles and working through the interview process then The Career Boot Camp can help.
Be warned!
There is a time commitment expected from each member. There will be "At Home" work required between each session to ensure you see tangible results at the end of the four weeks. Delivering a valuable Boot Camp is important to Denise and Kate and the best results will be achieved if the work is put in before, during and after each session.
What will we Cover ?
Week 1 | Laying The Foundations | 45 Mins
Moving forward with a job search requires two things
Mindset & Preparation
Group Coaching session on Mindset and Goal setting to kick start
Group Coaching exercise to determine where you are now and where you want to be
You will be brought through what is required from you to succeed in your Job search
You will be given your "at home" assignment for the following week
Week 2 | Career Tool Box | Part 1| 45 mins
We will dissect the perfect CV to maximize your chances of securing an interview
We will discuss how to maximise your job search through various avenues including Linked In, Agencies, Job Boards, Referrals etc
We will take you through the all important "Elevator Pitch", so when you are asked the question " Tell me a bit about yourself ? you are prepared and ready to go
You will be given your "at home" assignment for the following week
Week 3 | Career Tool Box | Part 2 | 45 mins
We will take you through interview preparation and will equip you with an easy to use Tool that will take the stress out of Interviews
The second stage of Week 3 is the Interview itself! Both Denise and Kate have conducted 1000s of interviews and they will discuss how to conduct yourself and make the right impression using the 3 P's!
You will be given your "at home" assignment for the following week
Week 4 | Small Group Follow up | 1 Hour
The main group will be split into smaller focus Groups depending on the groups needs
This session will focus on the specific needs presented by the group and that will dictate the session
Prior to this session each member will be asked to submit there "At Home" content so you can receive feedback and direction specific to your needs
There will be support offered by Denise and Kate throughout the 4 weeks via the Private "Career Boot Camp WhatsApp" group for the "At Home" elements .
Facilitator BIOs
Denise Brady | Teamworx Recruitment
DENISE BRADY is "Ireland's Career Coach" and a premier authority on career satisfaction and job search success. She has helped hundreds of people find their purpose, create their destiny and secure their dream job.
Denise has over 20 years experience in Recruitment and Careers, a Degree in Marketing and a Diploma in Life and Executive Coaching. Denise also sits on the Board of the National Recruitment Federation who work at raising standards in Recruitment throughout Ireland. She founded Teamwork Recruitment in 2002 and Executive Solutions in 2017.
Denise's signature strength as a coach is her ability to balance her empathetic style with a supportive and performance based focus. Her expertise in the area of career coaching and mentoring positions her at the edge of new and evolving coaching techniques.
Denise is a consultant, speaker and columnist and has provided solutions to help people move toward greater fulfilment ,happiness, health, and prosperity. She has a unique talent to inspire and compel each person to recognize his or her own personal uniqueness and value.
Denise will inspire you in the present and lead you to the future with specific action strategies for greater wealth, success, satisfaction, control, happiness and life balance. You owe it to yourself to experience her uplifting effect.
https://www.teamworx.ie
Kate Rooney | The OnLegs Agency
KATE ROONEY has been working within the Coaching and Retail Sector for over 20 Years. Kates experience spans various sectors across European and Irish Markets at a senior level .having conducted 1000s of interviews during her career Kate knows what employers are looking for .
Kate is the Founder and Head Coach of The OnLegs agency , an agency with a panel of Accredited Coaches and Consultants working across the UK & Ireland.
Kate is an Accredited Performance Business Coach and uses her skills and Knowledge to bring Coaching to her individual and Group Clients, with a clear focus on Mindset and Goal setting.
Kate has seen a huge shift to people wanting Career Coaching over the past few years and works with clients to prepare them both mentally and practically to ensure they are prepared and equipped.
Kates Positive Goal Focused approach to Career Coaching and her infectious energy makes for quite a unique coaching and mentoring experience. Kate is known for her unorthodox sessions at times and is also recognised as being able to get the very best out of her clients.
https://www.theonlegsagency.co.uk/
Testimonials
"Everyone needs to be coached by Kate Rooney at least once in their life .I feel completely transformed after our sessions and more than that she helped me believe in myself again"
Louise Lally, Training Manager | Rituals
"I turned to Kate when I was no longer fulfilled in my role. I did 4 sessions with Kate and I can say it was the best Self Development I have done in years.
Kate worked on my confidence and how I spoke to myself and I left the sessions with a new sense of self worth and not to mention a super CV and prepared for the impending interviews . Kate really is the Real Deal"
Aoife , Personal Coaching Client
"Denise, was a fantastic support to me when I decided to change roles. She installed the confidence and self belief in me throughout my recruitment process. I would recommend Denise as not only your recruiter but also as your career coach"
Triona Quinlan, People & Support Director, Shaws
"The coaching with Teamworx was excellent, I found the interactive element and the suggestions on how I could do things differently to improve were most valuable. I thoroughly enjoyed the experience and felt the training guidance and advice was extremely useful, Denise was exceptional and the content covered all the areas I needed covering and more"
Claire Rourke, Irish Distillers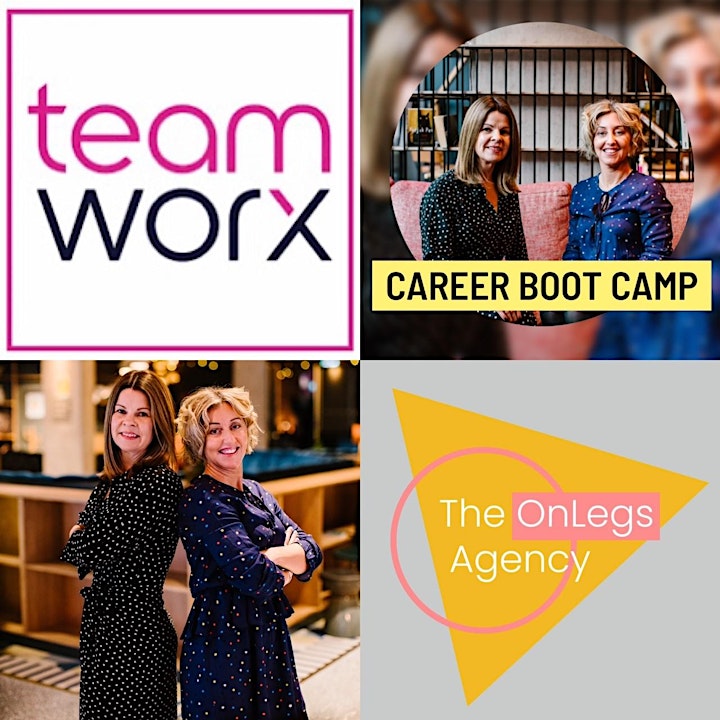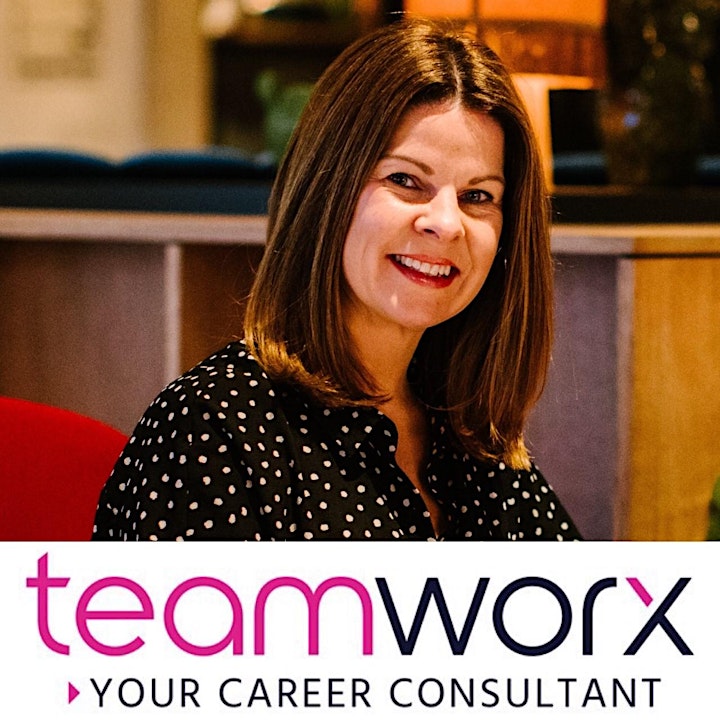 We Look Forward to you joining us for this amazing Boot Camp.
If you have any queries in the meantime please do not hesitate in reaching out to either Denise or Kate and they will be happy to answer your Questions.
See you on the 11th Feb at 11:00.