Description
Zero Day Conference will bring together industries and global experts in technology to share insights on how we shape the future of cybersecurity. The volume of data in security is one of our greatest challenges in dealing with cybercrime. By leveraging artificial intelligence cybersecurity specialists can bring context to staggering amounts of unstructured

data, new insights and technological knowledge to organisations.
Zero Day Conference will be hosting a series of keynote presentations and a panel discussion on security issues related subjects like Internet of things (IOT), Cybersecurity and Artificial Intelligence, Blockchain Technology and EU GDPR. For a full list of speakers and more information please visit www.zerodaycon.com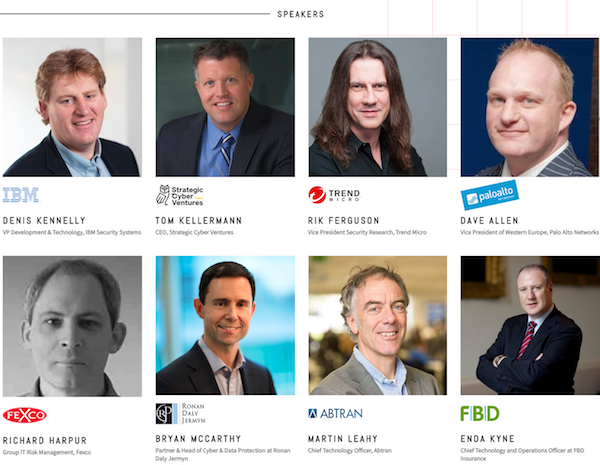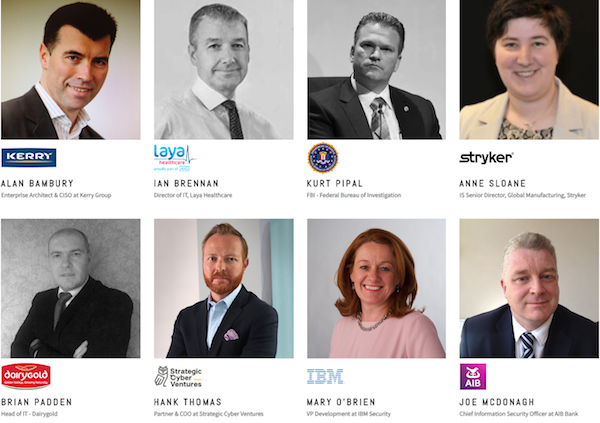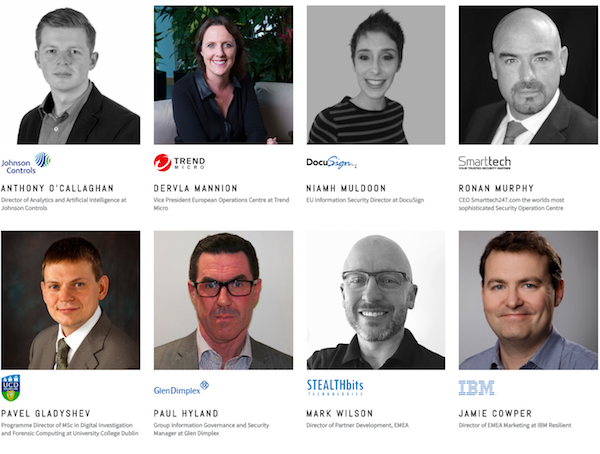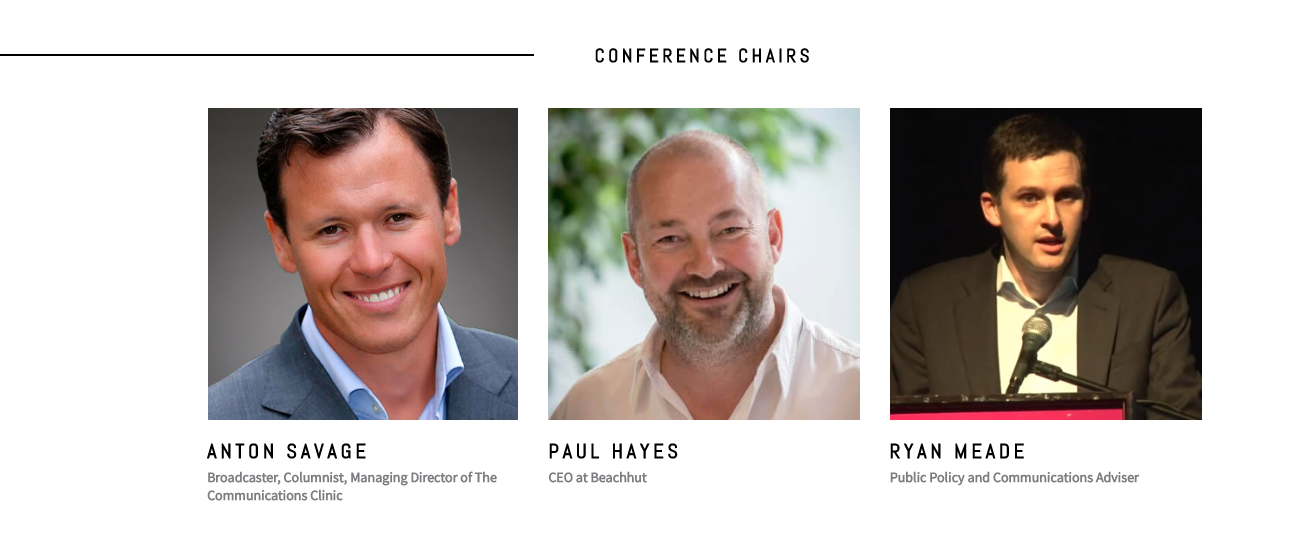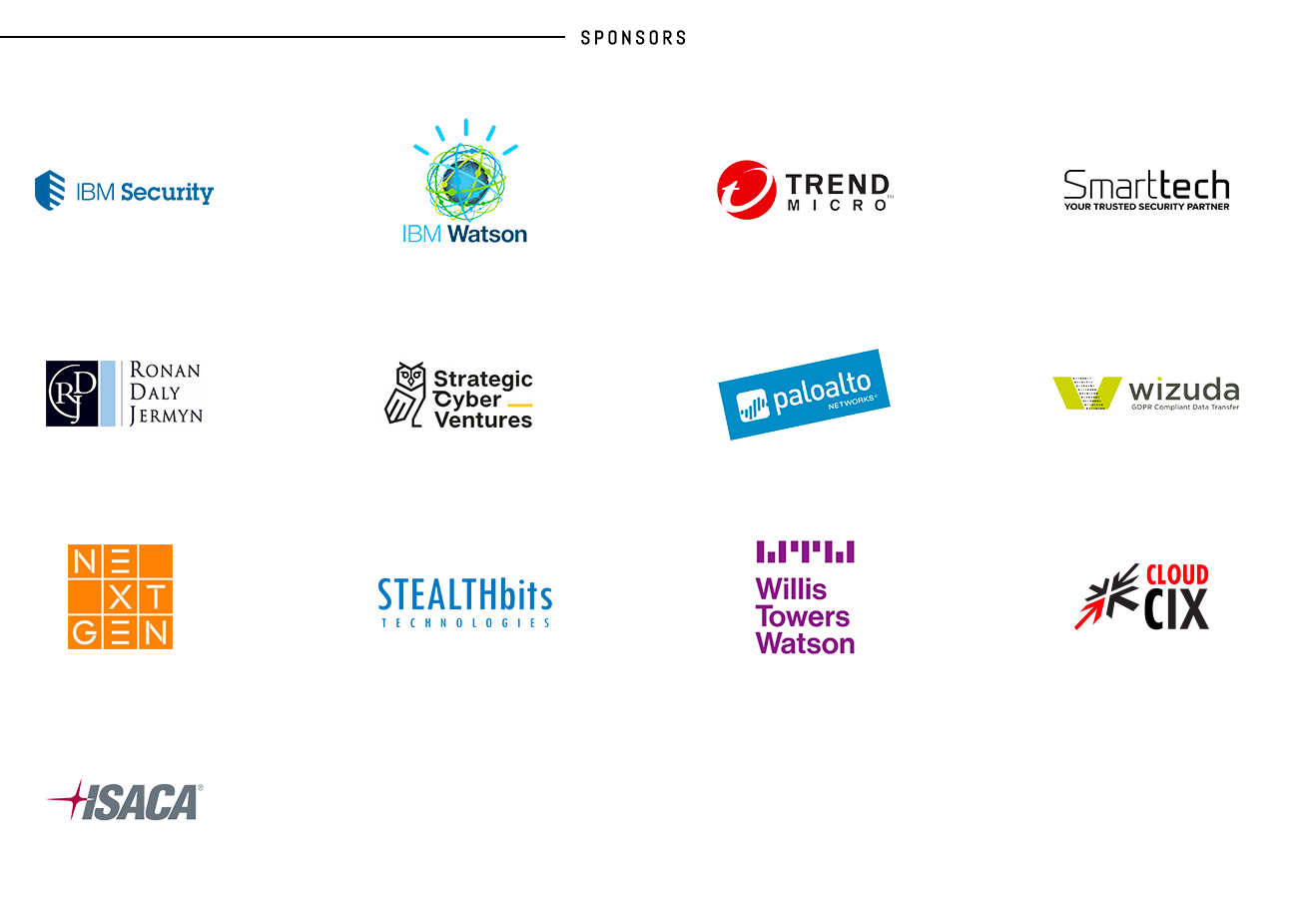 MORNING SESSIONS
Tuesday, 7 March 2017 - 8:45 AM - 12:45 PM
8:45 AM

CONFERENCE REGISTRATION - TEA & COFFEE

9:15 AM

OPENING REMARKS

9:30 AM

PROTECTING YOUR ORGANISATIONS FROM IOT THREATS, Rik Ferguson, Trend Micro

10:00 AM

COGNITIVE SECURITY: A NEW APPROACH TO CYBER DEFENCE, Denis Kennelly, IBM

10:30 AM

TACKLING THE CYBER THREAT ON THE JOURNEY TO CLOUD SECURITY, Dave Allen, Palo Alto Networks

11:00 AM

TEA & COFFEE BREAK

11:15 AM

DATA PROTECTION AND THE LAW: THE FIRST LINE OF DEFENCE... OR THE LAST?, Bryan McCarthy, Ronan Daly Jermyn

11:45 AM

INVESTING IN INTRUSION SUPPRESSION: MITIGATING THE KILL CHAIN OF 2017, Tom Kellermann, Strategic Cyber Ventures

12:15 PM

MITIGATING CREDENTIAL ABUSE AND CONTROLLING ACCESS TO DATA, Mark Wilson, STEALTHbits

12:45 PM

LUNCH BREAK12:45PM - 13:30PM
PANEL DISCUSSIONS
Tuesday, 7 March 2017 - 13:30 PM - 17:00 PM
13:30 PM

CYBERSECURITY: HOW TO RESPOND TO GROWING THREATS
13:30PM - 14:00PM - Panelists: Kurt Pipal (FBI), Hank Thomas (SCV Group), Alan Bambury (Kerry Group), Ian Brennan (Laya Healthcare)
14:00 PM

READY, SET, RESPOND: BEST PRACTICE CYBERSECURITY INCIDENT RESPONSE PLANS
14:00PM - 14:30PM - Panelists: Martin Leahy (Abtran), Anne Sloane (Stryker), Brian Padden (Dairygold), Jamie Cowper (IBM)
14:30 PM

STRENGTHENING THE CYBER RESILIENCE OF THE FINANCIAL AND BANKING SECTOR
14:30PM - 15:00PM - Panelists: Richard Harpur (Fexco), Joe McDonagh (AIB Bank), Enda Kyne (FBD Insurance), Alan Jenkins (IBM)
15:00 PM

TEA & COFFEE BREAK15:00PM - 15:15PM

15:15 PM

THE CHALLENGES OF SECURING OUR MODERN AND MOBILE ENVIRONMENTS
15:15PM - 15:45PM - Panelists: Shirley Finnerty (Microsoft), Pavel Gladyshev, Niamh Muldoon (DocuSign), Paul Hyland (Glen Dimplex)
15:45 PM

EU GDPR: PREPARING FOR CYBER & DATA SECURITY OBLIGATIONS
15:45PM - 16:15PM - Powered by Ronan Daly Jermyn, IBM, Trend Micro and Palo Alto Networks
16:15 PM

STRENGTHENING SECURITY WITH COGNITIVE ANALYTICS AND INTELLIGENT INTEGRATION
16:15PM - 16:45PM - Panelists: Anthony O Callaghan (Johnsons Controls), Mary O'Brien (IBM), Ronan Murphy (Smarttech)
16:45 PM

SUMMARY AND CLOSE16:45PM - 17:00PM
Organiser of Zero Day Conference
About Zero Day Con
Zero Day Con is an annual cybersecurity conference that offers the opportunity for senior business executives to learn about the latest cybersecurity trends and how to address today's security challenges. By providing a combination of thought leadership, awareness and engagement, Zero Day Con brings together experts from around the world to discuss security architectures that provide higher levels of security posture.