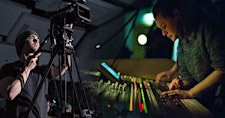 Creative Technologies LSAD Limerick Institute of Technology
Creative Technologies LSAD
Limerick Institute of Technology
BSc. Music Technology & Production LC372 
BSc. Creative Broadcast & Film Production LC371
Do you love music, film, and creating your own media content?By choosing a programme within Creative Technologies LSAD you will get the opportunity to harness your skills and equip yourself for the fast-paced Film & Music industries. Realise your creative potential and enter the world of professional Film and Music production.
Creative Technologies
Home of Film & Music Studies in the Midwest.
Sorry, there are no upcoming events